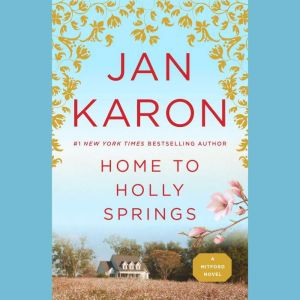 List: $22.50

| Sale: $16.20
Home to Holly Springs


The First of the Father Tim Novels

Format: Digital Audiobook Download
---
Synopsis
Join Father Tim on a profoundly personal journey back to his childhood home.
 
Thirty-eight years have passed since Father Tim Kavanagh left his Mississippi hometown, determined not to return. Then he receives a handwritten note postmarked Holly Springs. Cryptic and unsigned, it says only Come home. These two words compel him to make the most challenging journey of his life.

Traveling to his boyhood home doesn't merely take Father Tim across hundreds of miles. Thanks to a thousand sights and smells, he also travels back through memories—some fond and some he's tried for nearly forty years to forget, from his quick-to-anger father and his lovingly tender mother to the picturesque small town he'd tried desperately to leave behind. And once Father Tim discovers who was behind the mysterious note, a truth is revealed that will change his life—forever.


From the Trade Paperback edition.