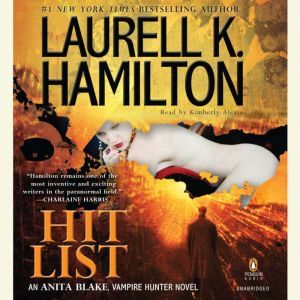 List: $20.00

| Sale: $14.40
Club: $10.00
Hit List
Format: Digital Audiobook Download
---
Synopsis
A serial killer is hunting the Pacific Northwest, murdering victims in a gruesome and spectacular way. The local police suspect "monsters" are involved, and have called in Anita Blake and Edward, U.S. Marshals who really know their monsters, to catch the killer.

But some monsters are very real—and even to speak their name can earn you a death sentence. The bogeymen of the vampire world, The Harlequin, are here in America hunting weretigers and human police. But Edward thinks the serial killings are just a trap—to lure Anita ever closer to the most dangerous vampire they've ever hunted…


From the Paperback edition.