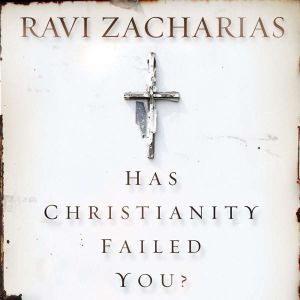 Synopsis
In 2006, Ravi Zacharias International Ministries (RZIM) held an open forum at the Fox Theater in Atlanta to address the subject: a€œHas Christianity Failed You?a€ Tickets were sold for the event anda€"to the complete surprise of everyonea€"the event was sold out with a capacity crowd of over 5,000. People lined up offering to buy tickets from folks in line for higher prices. Before the event, an RZIM cameraman walked the streets and asked people if they had rejected the faith they held at one time. One answered that, because of a Christiana€™s rejection of his gay lifestyle he had done just that. Another answered that she had left her faith because she had fallen into adultery and could never live it down in the church. Others had their own reasons. Some said it was just intellectually untenable in an age of reason. They chose to come to the event to judge if there were adequate answers. It is estimated that for every one person who writes a letter or attends an event, there are one thousand who agree. If the Atlanta crowd was any indication, the question is real and troubling.Why is it that many live with silent doubt, many leaving the a€œevangelical folda€ for something else? Is there something wrong with the message, the communicator, the hearera€¦or is it all three? Ita€™s time to ask the hard questions of what it means to be a follower of Jesus Christ and why it seems as though God has made it so hard to continue believing. In fact, the son of a prominent U.S. Senator phoned me with that very question. a€œWhy has God made it so hard to believe in Him?a€ Such skepticism is not just representative of the hostile; it also represents many honest questioners. This book attempts to lay out the response to those within as well as those outside the Christian faith so as to understand what it is we believe and why it is so hard to do so. More to the point: Why it is actually so hard to deny God and still make sense out of life? In the end the answers should be both felt and real, with the added truth that God is nearer than you think. He desires that we sense Him very near to us and not distant. But closeness comes at a cost just as any relationship of love and commitment does.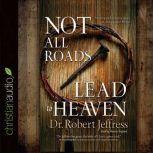 Not All Roads Lead to Heaven
by
Robert Jeffress
Almost 60 percent of those in American evangelical churches believe that many religions can lead to eternal life. But if Jesus is to be trusted when he says that no one comes to the Father except through him, the church is failing in its mission. An...
Narrator: Maurice England
Published: 02/16/2016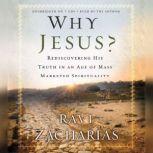 Why Jesus?
by
Ravi Zacharias
The author believes that over the past forty years movements like New Age spirituality and society's obsession with human potential have combined like a "perfect storm" to redefine for popular culture what has been for centuries the classic biblica...
Narrator: Ravi Zacharias
Published: 01/25/2012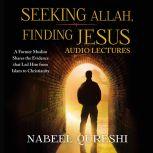 Seeking Allah, Finding Jesus: Audio Lectures
by
Nabeel Qureshi
These audio lectures are a unique learning experience. Unlike a traditional audiobook's direct narration of a book's text, Seeking Allah, Finding Jesus: Audio Lectures includes high quality live-recordings of college-level lectures that co...
Narrator: Nabeel Qureshi
Published: 10/17/2017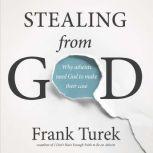 Stealing From God
by
Frank Turek
What if your best reasons to doubt God prove that He exists?In an engaging and memorable way, Stealing from God shows how many atheistic arguments, instead of disproving God, reveal that He actually exists.
Narrator: John McLain
Published: 01/01/2015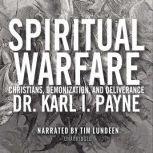 Spiritual Warfare
by
Dr. Karl J. Payne
The Bible is explicit: we live in a world of distinct opponents where our very lives are a battle. Yet too many Christians lose more battles than they win. They endure their walk with God rather than enjoy it because they don't recognize the enemy w...
Narrator: Tim Lundeen
Published: 11/14/2017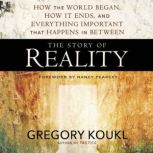 The Story of Reality
by
Gregory Koukl
Biblical Christianity is more than just another private religious view. It's more than just a personal relationship with God or a source of moral teaching.Christianity is a picture of reality.It explains why the world is the way it is. When th...
Narrator: Greg Koukl
Published: 01/10/2017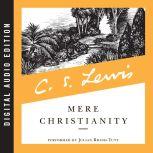 Mere Christianity
by
C. S. Lewis
In the classic Mere Christianity, C.S. Lewis, the most important writer of the 20th century, explores the common ground upon which all of those of Christian faith stand together. Bringing together Lewis' legendary broadcast talks during World...
Narrator: Julian Rhind-Tutt
Published: 05/13/2014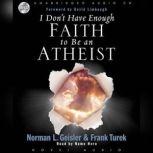 I Don't Have Enough Faith to be an Atheist
by
Norman Geisler
I Don't Have Enough Faith To Be An Atheist argues that Christianity requires the least faith of all worldviews because it is the most reasonable. The authors lay out the evidence for truth, God, and the Bible in logical order and in a readable, non-...
Narrator: Kate Reading
Published: 08/01/2006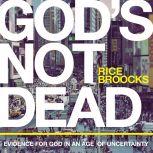 God's Not Dead
by
Rice Broocks
The Evidence Behind the Hit Movie The goal of God's Not Dead: Evidence for God in an Age of Uncertainty is straightforward: to help readers develop "a faith that is real and credible—and strong enough to help others ...
Narrator: Rice Broocks
Published: 03/11/2013

{"id":"1484055","ean":"9780310269571","abr":"Unabridged","title":"Has Christianity Failed You?","subtitle":"","author":"Ravi Zacharias","rating_average":"5","narrator":"Ravi Zacharias","ubr_id":"1484055","abr_id":"0","ubr_price":"23.99","abr_price":"0.00","ubr_memprice":"14.39","abr_memprice":"0.00","ubr_narrator":"Ravi Zacharias","abr_narrator":"","ubr_length":"Unabridged: 8 hr","abr_length":"Abridged: "}