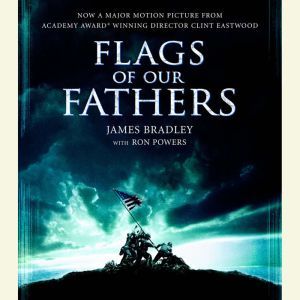 List: $12.95

| Sale: $9.32
Flags of Our Fathers
Format: Digital Audiobook Download
---
Synopsis
Now abridged for young people, Flags of Our Fathers is the unforgettable chronicle of perhaps the most famous moment in American military history: the raising of the U. S. flag at Iwo Jima. Here is the true story behind the immortal photograph that has come to symbolize the courage and indomitable will of America.

In February 1945, American Marines plunged into the surf at Iwo Jima–and into history. The son of one of the flag raisers has written a powerful account of six very different men who came together in the heroic battle for the Pacific's most crucial island.


From the Hardcover edition.