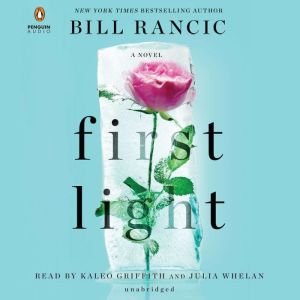 List: $20.00

| Sale: $14.40
First Light
Format: Digital Audiobook Download
---
Synopsis
A moving story of love, family, and survival against all odds from beloved entrepreneur and reality TV star Bill Rancic.
 
Set amid the deep, wild woods of the Yukon, First Light tells the story of Daniel Albrecht and Kerry Egan, a young couple just beginning their life together: in love, engaged, and, as Kerry soon discovers, expecting their first child. While they are flying home from a work trip in Alaska to plan their wedding in Chicago, both engines of their plane catch fire and send the plane careening into a mountainside in the middle of a terrible snowstorm. Kerry is seriously injured in the accident, and Daniel—the one person among the passengers with some survival experience—makes the courageous decision to search for help, hoping against hope that he can return to save his fellow travelers, especially the woman he loves.
 
Thus begins a harrowing and suspenseful race against time and the elements, as it becomes clear that not everyone will make it out alive. As the couple's story draws to a close, the surprising truth about the boy's life, and that of his parents' marriage, will at last be divulged.

A romantic and heart-wrenching debut from Bill Rancic, First Light is about surviving the most insurmountable obstacles—and finding renewal and love just when it seems that all is lost.