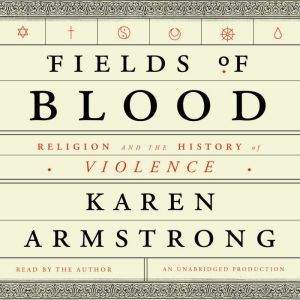 Synopsis
From the renowned and best-selling author of A History of God, a sweeping exploration of religion and the history of human violence.

For the first time, religious self-identification is on the decline in American. Some analysts have cited as cause a post-9/11perception: that faith in general is a source of aggression, intolerance, and divisiveness—something bad for society. But how accurate is that view? With deep learning and sympathetic understanding, Karen Armstrong sets out to discover the truth about religion and violence in each of the world's great traditions, taking us on an astonishing journey from prehistoric times to the present.

While many historians have looked at violence in connection with particular religious manifestations (jihad in Islam or Christianity's Crusades), Armstrong looks at each faith—not only Christianity and Islam, but also Buddhism, Hinduism, Confucianism, Daoism, and Judaism—in its totality over time. As she describes, each arose in an agrarian society with plenty powerful landowners brutalizing peasants while also warring among themselves over land, then the only real source of wealth. In this world, religion was not the discrete and personal matter it would become for us but rather something that permeated all aspects of society. And so it was that agrarian aggression, and the warrior ethos it begot, became bound up with observances of the sacred.

In each tradition, however, a counterbalance to the warrior code also developed. Around sages, prophets, and mystics there grew up communities protesting the injustice and bloodshed endemic to agrarian society, the violence to which religion had become heir. And so by the time the great confessional faiths came of age, all understood themselves as ultimately devoted to peace, equality, and reconciliation, whatever the acts of violence perpetrated in their name.

Industrialization and modernity have ushered in an epoch of spectacular and unexampled violence, although, as Armstrong explains, relatively little of it can be ascribed directly to religion. Nevertheless, she shows us how and in what measure religions, in their relative maturity, came to absorb modern belligerence—and what hope there might be for peace among believers of different creeds in our time.

At a moment of rising geopolitical chaos, the imperative of mutual understanding between nations and faith communities has never been more urgent, the dangers of action based on misunderstanding never greater. Informed by Armstrong's sweeping erudition and personal commitment to the promotion of compassion, Fields of Blood makes vividly clear that religion is not the problem.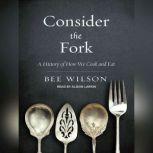 Consider the Fork
by
Bee Wilson
Since prehistory, humans have braved the business ends of knives, scrapers, and mashers, all in the name of creating something delicious—or at least edible. In Consider the Fork, award-winning food writer and historian Bee Wilson traces the an...
Narrator: Alison Larkin
Published: 10/09/2012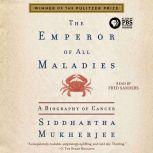 The Emperor of All Maladies
by
Siddhartha Mukherjee
A magnificent, beautifully written "biography" of cancer"from its first documented appearances thousands of years ago through the epic battles to cure, control, and conquer it, to a radical new understanding of its essence. The Emperor of All Maladi...
Narrator: Fred Sanders
Published: 12/15/2015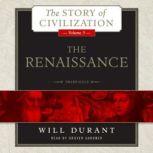 The Renaissance
by
Will Durant
An engrossing volume on the Italian Renaissance by Pulitzer Prizewinning historian Will Durant The fifth volume of Durants acclaimed Story of Civilization, The Renaissance chronicles the history of Italy from 1304 to 1576. In this masterful work, l...
Narrator: Grover Gardner
Published: 08/01/2014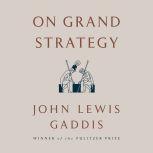 On Grand Strategy
by
John Lewis Gaddis
A master class in strategic thinking, distilled from the legendary program the author has co-taught at Yale for decadesFor almost two decades, Yale students have competed for admission each year to the "Studies in Grand Strategy" seminar taught by J...
Narrator: Mike Chamberlain
Published: 04/03/2018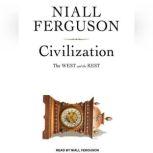 Civilization
by
Niall Ferguson
The rise to global predominance of Western civilization is the single most important historical phenomenon of the past five hundred years. All over the world, an astonishing proportion of people now work for Western-style companies, study at Western...
Narrator: Niall Ferguson
Published: 11/01/2011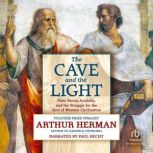 The Cave and the Light
by
Arthur Herman
Arthur Herman has now written the definitive sequel to his New York Times bestseller, How the Scots Invented the Modern World, and extends the themes of the book—which sold half a million copies worldwide—back to the ancient Greeks and f...
Narrator: Paul Hecht
Published: 10/25/2013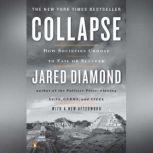 Collapse
by
Jared Diamond
In Jared Diamond's follow-up to the Pulitzer Prize–winning Guns, Germs and Steel, the author explores how climate change, the population explosion, and political discord create the conditions for the collapse of civilization. Environment...
Narrator: Christopher Murney
Published: 12/01/2004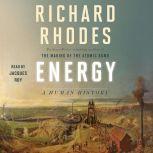 Energy
by
Richard Rhodes
Pulitzer Prize- and National Book Award-winning author Richard Rhodes reveals the fascinating history behind energy transitions over time—wood to coal to oil to electricity and beyond.People have lived and died, businesses have prospered and f...
Narrator: Jacques Roy
Published: 05/29/2018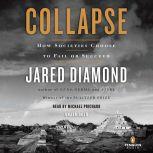 Collapse
by
Jared Diamond
In his million-copy bestseller Guns, Germs, and Steel, Jared Diamond examined how and why Western civilizations developed the technologies and immunities that allowed them to dominate much of the world. Now in this brilliant companion volume, Diamon...
Narrator: Michael Prichard
Published: 11/04/2014

{"id":"624757","ean":"9780553399301","abr":"Unabridged","title":"Fields of Blood: Religion and the History of Violence","subtitle":"Religion and the History of Violence","author":"Karen Armstrong","rating_average":"5","narrator":"Karen Armstrong","ubr_id":"624757","abr_id":"0","ubr_price":"27.50","abr_price":"0.00","ubr_memprice":"17.88","abr_memprice":"0.00","ubr_narrator":"Karen Armstrong","abr_narrator":"","ubr_length":"Unabridged: 19 hr 50 min","abr_length":"Abridged: "}