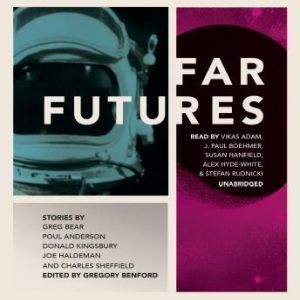 Synopsis
Five novellas of hard science fiction by five modern masters of the form From Nebula Award winner Gregory Benford comes this ambitious hard SF anthology that collects five original novellas. Each one takes the very long viewall are set at least ten thousand years in the future. The authors take a rigorously scientific view of such grand panoramas, confronting the largest issues of cosmology, astronomy, evolution, and biology. The last moments of a universe beseiged occupy Greg Bears Judgment Engine. Can something human matter at the very end of creation, as contorted matter ceases to have meaning and time itself stutters to an eerie halt? Genesis by Poul Anderson is set a billion years ahead, when humanity has become extinct. Earth is threatened by the slowly warming sun, and vast machine intelligences decide to recreate humans. Donald Kingsbury contributes Historical Crisis, a starting work on the prediction of the human future that challenges the foundations of psychohistory, as developed in Isaac Asimov's famous Foundation Trilogy. Joe Haldemans For White Hill confronts humanity with hostile aliens who remorselessly grind down every defense against them. A lone artist struggles to find a place in this distant, wondrous future when humanity seems doomed. In At the Eschaton by Charles Sheffield, a man tries to rescue his dying wife from oblivion by hurling himself forward, in both space and time, to the very end of the universe itself.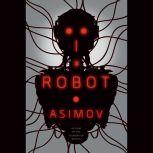 I, Robot
by
Isaac Asimov
Here are stories of robots gone mad, of mind-read robots, and robots with a sense of humor. Of robot politicians, and robots who secretly run the world—all told with the dramatic blend of science fact and science fiction that has become Asmiov...
Narrator: Scott Brick
Published: 06/01/2004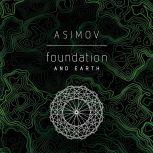 Foundation and Earth
by
Isaac Asimov
The fifth novel in Asimov's popular Foundation series opens with second thoughts. Councilman Golan Trevize is wondering if he was right to choose a collective mind as the best possible future for humanity over the anarchy of contentious individuals,...
Narrator: Larry McKeever
Published: 10/11/2011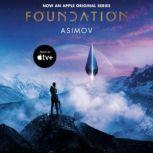 Foundation
by
Isaac Asimov
The story of our future begins with the Foundation.Nominated as one of America's best-loved novels by PBS's The Great American Read For twelve thousand years the Galactic Empire has ruled supreme. Now it is dying. Only Hari Seldon, ...
Narrator: Scott Brick
Published: 04/20/2010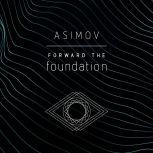 Forward the Foundation
by
Isaac Asimov
A stunning testament to his creative genius. Forward The Foundation is a the saga's dramatic climax -- the story Asimov fans have been waiting for. An exciting tale of danger, intrigue, and suspense, Forward The Foundation brings to vivid life Asimo...
Narrator: Larry McKeever
Published: 10/11/2011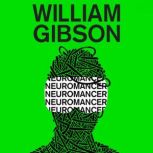 Neuromancer
by
William Gibson
Neuromancer is the multiple award-winning novel that launched the astonishing career of William Gibson. The first fully-realized glimpse of humankind's digital future, it is a shocking vision that has challenged our assumptions about our technology ...
Narrator: Robertson Dean
Published: 06/30/2011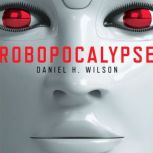 Robopocalypse
by
Daniel H. Wilson
They are in your house. They are in your car. They are in the skies…Now they're coming for you. In the near future, at a moment no one will notice, all the dazzling technology that runs our world will unite and turn against us. Tak...
Narrator: Mike Chamberlain
Published: 06/07/2011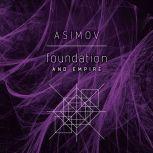 Foundation and Empire
by
Isaac Asimov
The Foundation novels of Isaac Asimov are one of the great masterworks of science fiction. Unsurpassed for their unique blend of nonstop action, daring ideas, and extensive world-building, they chronicle the struggle of a courageous group of men ...
Narrator: Scott Brick
Published: 04/20/2010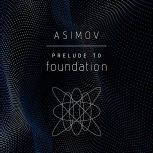 Prelude to Foundation
by
Isaac Asimov
It is the year 12,020 G.E. and Emperor Cleon I sits uneasily on the Imperial throne of Trantor. Here in the great multidomed capital of the Galactic Empire, forty billion people have created a civilization of unimaginable technological and cultural ...
Narrator: Scott Brick
Published: 10/11/2011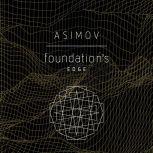 Foundation's Edge
by
Isaac Asimov
At last, the costly and bitter war between the two Foundations had come to an end. The scientists of the First Foundation had proved victorious; and now they retum to Hari Seldon's long-established plan to build a new Empire that the Second Foundati...
Narrator: Scott Brick
Published: 10/11/2011

{"id":"488817","ean":"9781483031972","abr":"Unabridged","title":"Far Futures","subtitle":"","author":"Unknown","rating_average":"0","narrator":"various narrators; Vikas Adam; J. Paul Boehmer; Alex Hyde-White; Stefan Rudnicki","ubr_id":"488817","abr_id":"0","ubr_price":"22.95","abr_price":"0.00","ubr_memprice":"14.92","abr_memprice":"0.00","ubr_narrator":"various narrators; Vikas Adam; J. Paul Boehmer; Alex Hyde-White; Stefan Rudnicki","abr_narrator":"","ubr_length":"Unabridged: 15 hr 40 min","abr_length":"Abridged: "}