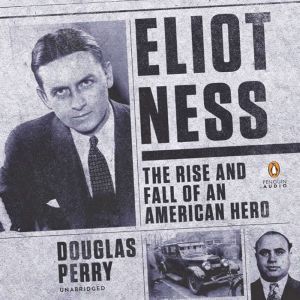 List: $17.50

| Sale: $12.60
Eliot Ness


The Rise and Fall of an American Hero

Format: Digital Audiobook Download
---
Synopsis
The true story of Eliot Ness, the legendary lawman who led the Untouchables, took on Al Capone, and saved a city's soul

Eliot Ness is famous for leading the Untouchables against the notorious mobster Al Capone. But it turns out that the legendary Prohibition Bureau squad's daring raids were only the beginning. Ness's true legacy reaches far beyond Big
Al and Chicago.

Eliot Ness follows the lawman through his days in Chicago and into his forgotten second act. As the public safety director of Cleveland, he achieved his greatest success: purging the city of corruption so deep that the mob and the police were often one and the same. And it was here, too, that he faced one of his greatest challenges: a brutal, serial killer known as the Torso Murderer, who terrorized the city for years.

Eliot Ness presents the first complete picture of the real Eliot Ness. Both fearless and shockingly shy, he inspired courage and loyalty in men twice his age, forged law-enforcement innovations that are still with us today, and earned acclaim and scandal from both his professional and personal lives. Through it all, he believed unwaveringly in the integrity of law and the basic goodness of his fellow Americans.