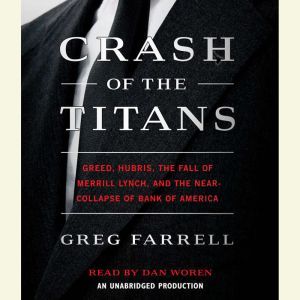 Details
Crash of the Titans: Greed, Hubris, the Fall of Merrill Lynch and the Near-Collapse of Bank of America
Author: Greg Farrell
Narrator: Dan Woren
Unabridged: 16 hr 25 min
Format: Digital Audiobook
Publisher: Random House Audio
Published: 11/02/2010
Synopsis
The intimate, fly-on-the wall tale of the decline and fall of an America icon
 
With one notable exception, the firms that make up what we know as Wall Street have always been part of an inbred, insular culture that most people only vaguely understand. The exception was Merrill Lynch, a firm that revolutionized the stock market by bringing Wall Street to Main Street, setting up offices in far-flung cities and towns long ignored by the giants of finance. With its "thundering herd" of financial advisers, perhaps no other business, whether in financial services or elsewhere, so epitomized the American spirit. Merrill Lynch was not only "bullish on America," it was a big reason why so many average Americans were able to grow wealthy by investing in the stock market. 

Merrill Lynch was an icon. Its sudden decline, collapse, and sale to Bank of America was a shock. How did it happen? Why did it happen? And what does this story of greed, hubris, and incompetence tell us about the culture of Wall Street that continues to this day even though it came close to destroying the American economy? A culture in which the CEO of a firm losing $28 billion pushes hard to be paid a $25 million bonus. A culture in which two Merrill Lynch executives are guaranteed bonuses of $30 million and $40 million for four months' work, even while the firm is struggling to reduce its losses by firing thousands of employees.

Based on unparalleled sources at both Merrill Lynch and Bank of America, Greg Farrell's Crash of the Titans is a Shakespearean saga of three flawed masters of the universe. E. Stanley O'Neal, whose inspiring rise from the segregated South to the corner office of Merrill Lynch—where he engineered a successful turnaround—was undone by his belief that a smooth-talking salesman could handle one of the most difficult jobs on Wall Street. Because he enjoyed O'Neal's support, this executive was allowed to build up an astonishing $30 billion position in CDOs on the firm's balance sheet, at a time when all other Wall Street firms were desperately trying to exit the business. After O'Neal comes John Thain, the cerebral, MIT-educated technocrat whose rescue of the New York Stock Exchange earned him the nickname "Super Thain." He was hired to save Merrill Lynch in late 2007, but his belief that the markets would rebound led him to underestimate the depth of Merrill's problems. Finally, we meet Bank of America CEO Ken Lewis, a street fighter raised barely above the poverty line in rural Georgia, whose "my way or the highway" management style suffers fools more easily than potential rivals, and who made a $50 billion commitment over a September weekend to buy a business he really didn't understand, thus jeopardizing his own institution. 

The merger itself turns out to be a bizarre combination of cultures that blend like oil and water, where slick Wall Street bankers suddenly find themselves reporting to a cast of characters straight out of the Beverly Hillbillies. BofA's inbred culture, which perceived New York banks its enemies, was based on loyalty and a good-ol'-boy network in which competence played second fiddle to blind obedience.

Crash of the Titans is a financial thriller that puts you in the theater as the historic events of the financial crisis unfold and people responsible for billion of dollars of other people's money gamble recklessly to enhance their power and their paychecks or to save their own skins. Its wealth of never-before-revealed information and focus on two icons of corporate America make it the book that puts together all the pieces of the Wall Street disaster.


From the Hardcover edition.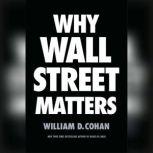 Why Wall Street Matters
by
William D. Cohan
A timely, counterintuitive defense of Wall Street and the big banks as the invisible—albeit flawed—engines that power our ideas, and should be made to work better for all of us Maybe you think the banks should be broken up and the banker...
Narrator: Rob Shapiro
Published: 02/28/2017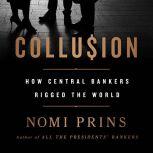 Collusion
by
Nomi Prins
In this searing exposA©, former Wall Street insider Nomi Prins shows how the 2007-2008 financial crisis turbo-boosted the influence of central bankers and triggered a massive shift in the world order.Central banks and international institution...
Narrator: Ellen Archer
Published: 05/01/2018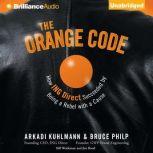 The Orange Code
by
Arkadi Kuhlmann
Since 1996, ING Direct has grown from a mere concept to a global enterprise, with over 20 million customers in nine countries. In an industry dominated by big banks with little patience for their customers, ING Direct has always strived to be differ...
Narrator: Bill Weideman
Published: 11/03/2008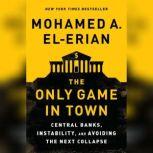 The Only Game in Town
by
Mohamed A. El-Erian
NEW YORK TIMES BESTSELLER • A roadmap to what lies ahead and the decisions we must make now to stave off the next global economic and financial crisis, from one of the world's most influential economic thinkers and the author of...
Narrator: Dan Woren
Published: 03/29/2016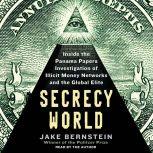 Secrecy World
by
Jake Bernstein
Pulitzer Prize-winning journalist Jake Bernstein takes listeners inside the scandalous world revealed by the Panama Papers, a landscape of illicit money, political corruption, and fraud on a global scale.A hidden circulatory system flows beneath the...
Narrator: Jake Bernstein
Published: 11/21/2017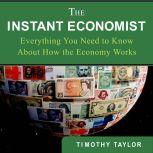 The Instant Economist
by
Timothy Taylor
The Only Economics Book You Will Ever Need. Economics isn't just about numbers: It's about politics, psychology, history, and so much more. We are all economists-when we work, save for the future, invest, pay taxes, and buy our groceries. Yet many ...
Narrator: Don Hagen
Published: 01/31/2012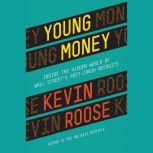 Young Money
by
Kevin Roose
Becoming a young Wall Street banker is like pledging the world's most lucrative and soul-crushing fraternity. Every year, thousands of eager college graduates are hired by the world's financial giants, where they're taught the secrets of making obs...
Narrator: Nicholas Tecosky
Published: 02/18/2014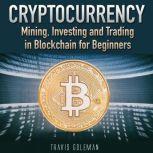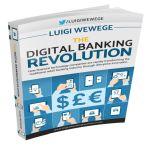 The Digital Banking Revolution
by
Luigi Wewege
Over the past decade financial service innovations have contributed to a completely new way in which customers can bank, threatening the status quo of traditional retail banks, and redefining a banking model which has been in place for generations. ...
Narrator: Jim Cassidy
Published: 02/15/2017

{"id":"318081","ean":"9780307751171","abr":"Unabridged","title":"Crash of the Titans: Greed, Hubris, the Fall of Merrill Lynch and the Near-Collapse of Bank of America","subtitle":"Greed, Hubris, the Fall of Merrill Lynch and the Near-Collapse of Bank of America","author":"Greg Farrell","rating_average":"0","narrator":"Dan Woren","ubr_id":"318081","abr_id":"0","ubr_price":"25.00","abr_price":"0.00","ubr_memprice":"16.25","abr_memprice":"0.00","ubr_narrator":"Dan Woren","abr_narrator":"","ubr_length":"Unabridged: 16 hr 20 min","abr_length":"Abridged: "}