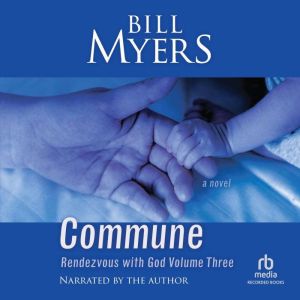 List: $12.99

| Sale: $9.10
Commune


Rendezvous with God Volume Three

Format: Digital Audiobook Download
---
Synopsis
"Find out about prayer. Somebody must find out about prayer."—Albert Einstein
With the life of his niece's newborn baby hanging in the balance, our hero continues his off-the-record conversations with Yeshua—sometimes visiting him in Bible times, sometimes amidst the baffling events of his own world.
One way or another, through trial and error, and always with a touch of humor, he learns the life-changing truths about prayer:
• What works
• What doesn't
• What is religious lip-service
• What is true communion with God
Join Will Thomas as he continues stumbling his way toward holiness and, through no fault of his own, an ever-deepening friendship with God.