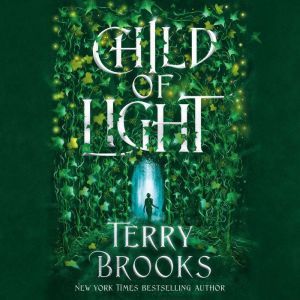 List: $25.00

| Sale: $18.00
Child of Light
Format: Digital Audiobook Download
---
Synopsis
The electrifying first novel of an all-new fantasy series from the legendary author behind the Shannara saga, about a human girl struggling to find her place in a magical world she's never known
 
At nineteen, Auris Afton Grieg has led an . . . unusual life. Since the age of fifteen, she has been trapped in a sinister prison. Why? She does not know. She has no memories of her past beyond the vaguest of impressions. All she knows is that she is about to age out of the children's prison, and rumors say that the adult version is far, far worse. So she and some friends stage a desperate escape into the surrounding wastelands. And it is here that Auris's journey of discovery begins, for she is rescued by an unusual stranger who claims to be Fae—a member of a magical race that Auris had thought to be no more than legend. Odder still, he seems to think that she is one as well, although the two look nothing alike. But strangest of all, when he brings her to his wondrous homeland, she begins to suspect that he is right. Yet how could a woman who looks entirely human be a magical being herself?

Told with a fresh, energetic voice, this fantasy puzzle box is perfect for fans of Terry Brooks and new readers alike, as one young woman slowly unlocks truths about herself and her world—and, in doing so, begins to heal both.