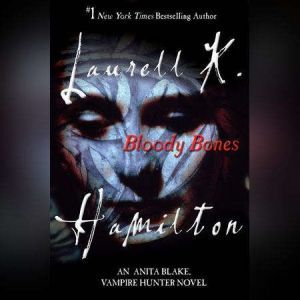 List: $17.50

| Sale: $12.60
Bloody Bones
Format: Digital Audiobook Download
---
Synopsis
For the first time in trade paperback: the fifth novel in the #1 New York Times bestselling series.

When Branson, Missouri, is hit with a death wave? four unsolved murders?it doesn?t take an expert to realize that all is not well. But luckily for the locals, Anita Blake is an expert in the kinds of preternatural goings-on that have everyone spooked. And she?s got an ?in? with the creature that can make sense of the slayings??the sexy master vampire known as Jean-Claude.


From the Trade Paperback edition.