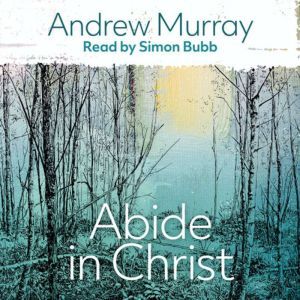 List: $19.95

| Sale: $13.97
Club: $9.97
Abide in Christ
Format: Digital Audiobook Download
---
Synopsis
This devotional guide by Andrew Murray encourages Christians to focus on their relationship with God.  As Christians, it is fundamental to work on walking daily in His presence and to strive to form a real and intimate relationship with Christ.  This is the only way to enjoy true fellowship with God as well as drastically improve and enrich personal, spiritual growth.  Only by dwelling purposefully in communion with Christ can one fully experience the fruits of the Spirit and walk daily and consistently in peace and contentment.  Murray's spiritual guide encourages Christians to do just that by learning how to live closer to God and therefore fully enjoy the blessings created for God's children.


This series, published by ONE audiobooks, seeks to produce Classic Christian titles read by well known and loved audiobook narrators.  ONE takes great care to cast these titles with readers who will provide an unmatched listening experience for these important works.

Simon Bubb brings his passion to every performance and is considered to be one of the top audiobook narrators in the industry.