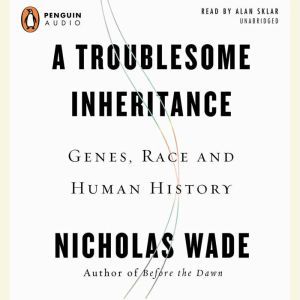 Synopsis
Drawing on startling new evidence from the mapping of the genome, an explosive new account of the genetic basis of race and its role in the human story
 
Fewer ideas have been more toxic or harmful than the idea of the biological reality of race, and with it the idea that humans of different races are biologically different from one another. For this understandable reason, the idea has been banished from polite academic conversation. Arguing that race is more than just a social construct can get a scholar run out of town, or at least off campus, on a rail. Human evolution, the consensus view insists, ended in prehistory.

Inconveniently, as Nicholas Wade argues in A Troublesome Inheritance, the consensus view cannot be right. And in fact, we know that populations have changed in the past few thousand years—to be lactose tolerant, for example, and to survive at high altitudes. Race is not a bright-line distinction; by definition it means that the more human populations are kept apart, the more they evolve their own distinct traits under the selective pressure known as Darwinian evolution. For many thousands of years, most human populations stayed where they were and grew distinct, not just in outward appearance but in deeper senses as well.

Wade, the longtime journalist covering genetic advances for The New York Times, draws widely on the work of scientists who have made crucial breakthroughs in establishing the reality of recent human evolution. The most provocative claims in this book involve the genetic basis of human social habits. What we might call middle-class social traits—thrift, docility, nonviolence—have been slowly but surely inculcated genetically within agrarian societies, Wade argues. These "values" obviously had a strong cultural component, but Wade points to evidence that agrarian societies evolved away from hunter-gatherer societies in some crucial respects. Also controversial are his findings regarding the genetic basis of traits we associate with intelligence, such as literacy and numeracy, in certain ethnic populations, including the Chinese and Ashkenazi Jews.

Wade believes deeply in the fundamental equality of all human peoples. He also believes that science is best served by pursuing the truth without fear, and if his mission to arrive at a coherent summa of what the new genetic science does and does not tell us about race and human history leads straight into a minefield, then so be it. This will not be the last word on the subject, but it will begin a powerful and overdue conversation.
From the Trade Paperback edition.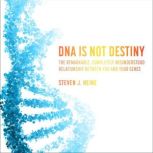 DNA Is Not Destiny
by
Steven J. Heine
Around 250,000 people have had their genomes sequenced, and scientists expect that number to rise to one billion by 2025. Professor Steven J. Heine argues that the first thing we will do on receiving our DNA test results is to misinterpret them comp...
Narrator: Stephen R. Thorne
Published: 04/18/2017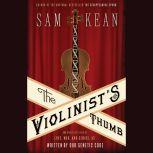 The Violinist's Thumb
by
Sam Kean
From New York Times bestselling author Sam Kean comes incredible stories of science, history, language, and music, as told by our own DNA. In The Disappearing Spoon, bestselling author Sam Kean unlocked the mysteries of the periodic table. In THE V...
Narrator: Henry Leyva
Published: 07/17/2012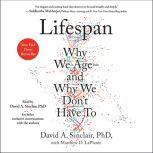 Lifespan
by
David A. Sinclair
A paradigm-shifting book from an acclaimed Harvard Medical School scientist and one of Time's most influential people.It's a seemingly undeniable truth that aging is inevitable. But what if everything we've been taught to believe a...
Narrator: David A. Sinclair
Published: 09/10/2019

The Psychopath Inside
by
James Fallon
The memoir of a neuroscientist whose research led him to a bizarre personal discovery James Fallon had spent an entire career studying how our brains affect our behavior when his research suddenly turned personal. While studying brain scans of sev...
Narrator: Walter Dixon
Published: 11/01/2013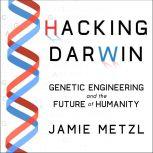 Hacking Darwin
by
Jamie Metzl
From leading geopolitical expert and technology futurist Jamie Metzl comes a groundbreaking exploration of the many ways genetic-engineering is shaking the core foundations of our lives—sex, war, love, and death.
Narrator: Eric Martin
Published: 04/23/2019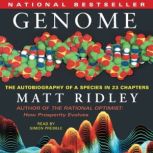 Genome
by
Matt Ridley
The genome's been mapped.But what does it mean?Arguably the most significant scientific discovery of the new century, the mapping of the twenty-three pairs of chromosomes that make up the human genome raises almost as many questions as it answers. ...
Narrator: Simon Prebble
Published: 01/18/2011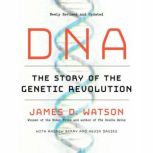 DNA
by
James D. Watson
The definitive insider's history of the genetic revolution--significantly updated to reflect the discoveries of the last decade. James D. Watson, the Nobel laureate whose pioneering work helped unlock the mystery of DNA's structure, charts the great...
Narrator: Jonathan Cowley
Published: 08/22/2017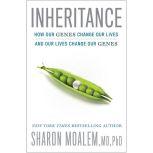 Inheritance
by
Moalem MD PhD
Award-winning physician and New York Times bestselling author Sharon Moalem, MD, PhD, reveals how genetic breakthroughs are completely transforming our understanding of both the world and our lives.INHERITANCEConventional wisdom dictates that our g...
Narrator: Moalem MD PhD
Published: 04/15/2014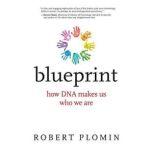 Blueprint
by
Robert Plomin
A top behavioral geneticist makes the case that DNA inherited from our parents at the moment of conception can predict our psychological strengths and weaknesses.In Blueprint, behavioral geneticist Robert Plomin describes how the DNA revolution has ...
Narrator: Robert Plomin
Published: 12/04/2018

{"id":"895738","ean":"9780698162655","abr":"Unabridged","title":"A Troublesome Inheritance: Genes, Race, and Human History","subtitle":"Genes, Race, and Human History","author":"Nicholas Wade","rating_average":"5","narrator":"Alan Sklar","ubr_id":"895738","abr_id":"0","ubr_price":"15.00","abr_price":"0.00","ubr_memprice":"9.75","abr_memprice":"0.00","ubr_narrator":"Alan Sklar","abr_narrator":"","ubr_length":"Unabridged: 10 hr 50 min","abr_length":"Abridged: "}