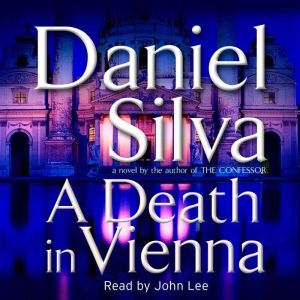 List: $17.95

| Sale: $12.93
A Death in Vienna
Format: Digital Audiobook Download
---
Synopsis
Art restorer and sometime spy Gabriel Allon is sent to Vienna to authenticate a painting, but the real object of his search becomes something else entirely: to find out the truth about the photograph that has turned his world upside down. It is the face of the unnamed man who brutalized his mother in the last days of World War II, during the Death March from Auschwitz. But is it really the same one? If so, who is he? How did he escape punishment? Where is he now?

Fueled by an intensity he has not felt in years, Allon cautiously begins to investigate, but the more layers he strips away, the greater the evil that is revealed, a web stretching across sixty years and thousands of lives. Soon, the quest for one monster becomes the quest for many. And the monsters are stirring. . . .

Filled with sharply etched characters and prose, and a plot of astonishing intricacy, this is an uncommonly intelligent thriller by one of our very best writers.