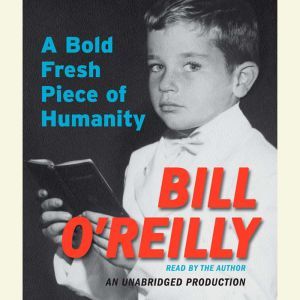 Synopsis
The year was 1957, the month September, and I had just turned eight years old. Dwight Eisenhower was President, but in my life it was the diminutive, intense Sister Mary Lurana who ruled, at least in the third-grade class where I was held captive. For reasons you will soon understand, my parents had remanded me to the penal institution of St. Brigid's School in Westbury, New York, a cruel and unusual punishment if there ever was one. Already, I had barely survived my first two years at St. Brigid's because I was, well, a little nitwit. Not satisfied with memorizing the Baltimore Catechism's fine prose, which featured passages like "God made me to show his goodness and to make me happy with him in heaven," I was constantly annoying my classmates and, of course, the no-nonsense Sister Lurana. With sixty overactive students in her class, she was understandably short on patience. For survival, she had also become quick on the draw.Then it happened. One day I blurted out some dumb remark, and Sister Lurana was on me like a panther. Her black habit blocked out all distractions as she leaned down, looked me in the eye, and uttered words I have never forgotten: "William, you are a bold, fresh piece of humanity."And she was dead-on.One day in 1957, in the third-grade classroom of St. Brigid's parochial school, an exasperated Sister Mary Lurana bent over a restless young William O'Reilly and said, "William, you are a bold, fresh piece of humanity." Little did she know that she was, early in his career as a troublemaker, defining the essence of Bill O'Reilly and providing him with the title of his brash and entertaining issues-based memoir. And this time it's personal. In his most intimate book yet, O'Reilly goes back in time to examine the people, places, and experiences that launched him on his journey from working-class kid to immensely influential television personality and bestselling author. Readers will learn how his traditional outlook was formed in the crucible of his family, his neighborhood, his church, and his schools, and how his views on America's proper role in the world emerged from covering four wars on five continents over three-plus decades as a news correspondent. What will delight his numerous fans and surprise many others is the humor and self-deprecation with which he handles one of his core subjects: himself, and just how O'Reilly became O'Reilly.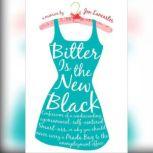 Bitter is the New Black
by
Jen Lancaster
Unabridged ? 11 hoursThis is the smart-mouthed, soul- searching story of a woman trying to figure out what happens next when she's gone from six figures to unemployment checks and she stops to reconsider some of the less-than-rosy attitudes and valu...
Narrator: Jamie Heinlein
Published: 05/12/2009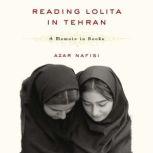 Reading Lolita in Tehran
by
Azar Nafisi
Every Thursday morning for two years in the Islamic Republic of Iran, a bold and inspired teacher named Azar Nafisi secretly gathered seven of her most committed female students to read forbidden Western classics. As Islamic morality squads staged a...
Narrator: Azar Nafisi
Published: 03/22/2016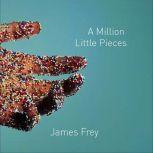 A Million Little Pieces
by
James Frey
A searing and controversial story of drug and alcohol abuse and rehabilitation, told with the charismatic energy of Kesey's <i>One Flew Over the Cuckoo's Nest</i> and the revelatory power of Burroughs' <i>Junky</i>.<br>...
Narrator: Oliver Wyman
Published: 04/14/2003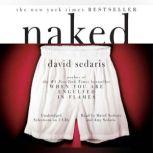 Naked
by
David Sedaris
Welcome to the hilarious, strange, elegiac, outrageous world of David Sedaris. In Naked, Sedaris turns the current mania for the memoir on its proverbial ear, mining the exceedingly rich terrain of his life, his family, and his unique worldview, a s...
Narrator: David Sedaris
Published: 04/01/2005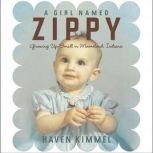 A Girl Named Zippy
by
Haven Kimmel
This <i>Today Show</i> book club selection is now available on audio.<br><br>Kimmel takes readers back to a time when small-town America was caught in the amber of the innocent postwar period: people helped their neighbors, w...
Narrator: Haven Kimmel
Published: 12/29/2006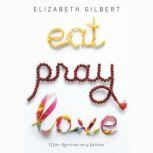 Eat, Pray, Love
by
Elizabeth Gilbert
It's 3 a.m. and Elizabeth Gilbert is sobbing on the bathroom floor. She's in her 30s, she has a husband, a house, they're trying for a baby - and she doesn't want any of it. A bitter divorce and a turbulent love affair later, she emerges battered...
Narrator: Elizabeth Gilbert
Published: 02/16/2006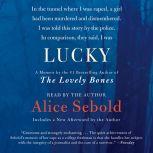 Lucky
by
Alice Sebold
The critically acclaimed memoir from the #1 New York Times bestselling author of The Lovely Bones In a memoir hailed for its searing candor and wit, Alice Sebold reveals how her life was utterly transformed when, as an eighteen-year-old college ...
Narrator: Alice Sebold
Published: 01/01/2003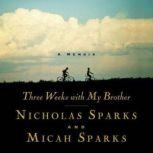 Three Weeks with My Brother
by
Nicholas Sparks
As moving as his bestselling works of fiction, Nicholas Sparks's unique memoir, written with his brother, chronicles the life-affirming journey of two brothers bound by memories, both humorous and tragicIn January 2003, Nicholas Sparks and his broth...
Narrator: Henry Leyva
Published: 08/01/2005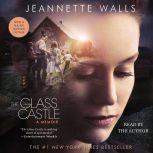 The Glass Castle
by
Jeannette Walls
Topics & Questions for Discussion 1. Though The Glass Castle is brimming with unforgettable stories, which scenes were the most memorable for you? Which were the most shocking, the most inspiring, the funniest? 2. Discu...
Narrator: Jeannette Walls
Published: 09/15/2010

{"id":"321488","ean":"9780739369470","abr":"Unabridged","title":"A Bold Fresh Piece of Humanity","subtitle":"","author":"Bill O'Reilly","rating_average":"4.00","narrator":"Bill O'Reilly","ubr_id":"321488","abr_id":"0","ubr_price":"17.50","abr_price":"0.00","ubr_memprice":"11.38","abr_memprice":"0.00","ubr_narrator":"Bill O'Reilly","abr_narrator":"","ubr_length":"Unabridged: 7 hr","abr_length":"Abridged: "}