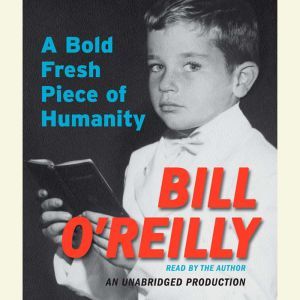 Synopsis
The year was 1957, the month September, and I had just turned eight years old. Dwight Eisenhower was President, but in my life it was the diminutive, intense Sister Mary Lurana who ruled, at least in the third-grade class where I was held captive. For reasons you will soon understand, my parents had remanded me to the penal institution of St. Brigid's School in Westbury, New York, a cruel and unusual punishment if there ever was one.

Already, I had barely survived my first two years at St. Brigid's because I was, well, a little nitwit. Not satisfied with memorizing the Baltimore Catechism's fine prose, which featured passages like "God made me to show his goodness and to make me happy with him in heaven," I was constantly annoying my classmates and, of course, the no-nonsense Sister Lurana. With sixty overactive students in her class, she was understandably short on patience. For survival, she had also become quick on the draw.

Then it happened. One day I blurted out some dumb remark, and Sister Lurana was on me like a panther. Her black habit blocked out all distractions as she leaned down, looked me in the eye, and uttered words I have never forgotten: "William, you are a bold, fresh piece of humanity."

And she was dead-on.

One day in 1957, in the third-grade classroom of St. Brigid's parochial school, an exasperated Sister Mary Lurana bent over a restless young William O'Reilly and said, "William, you are a bold, fresh piece of humanity." Little did she know that she was, early in his career as a troublemaker, defining the essence of Bill O'Reilly and providing him with the title of his brash and entertaining issues-based memoir.

And this time it's personal. In his most intimate book yet, O'Reilly goes back in time to examine the people, places, and experiences that launched him on his journey from working-class kid to immensely influential television personality and bestselling author. Readers will learn how his traditional outlook was formed in the crucible of his family, his neighborhood, his church, and his schools, and how his views on America's proper role in the world emerged from covering four wars on five continents over three-plus decades as a news correspondent. What will delight his numerous fans and surprise many others is the humor and self-deprecation with which he handles one of his core subjects: himself, and just how O'Reilly became O'Reilly.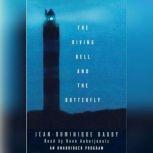 The Diving Bell and the Butterfly
by
Jean-Dominique Bauby
In 1995, Jean-Dominique Bauby was the editor-in-chief of French Elle, the father of two young childen, a 44-year-old man known and loved for his wit, his style, and his impassioned approach to life. By the end of the year he was also the victim of a...
Narrator: RenA© Auberjonois
Published: 11/20/2007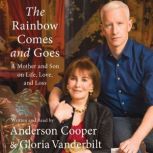 The Rainbow Comes and Goes
by
Anderson Cooper
A touching and intimate correspondence between Anderson Cooper and his mother, Gloria Vanderbilt, offering timeless wisdom and a revealing glimpse into their livesThough Anderson Cooper has always considered himself close to his mother, his intensel...
Narrator: Gloria Vanderbilt
Published: 04/05/2016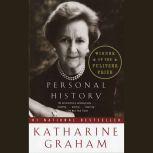 Personal History
by
Katharine Graham
As seen in the new movie The Post, here is the captivating, inside story of the woman who helmed the Washington Post during one of the most turbulent periods in the history of American media.Winner of the Pulitzer Prize for BiographyIn thi...
Narrator: Carrington MacDuffie,Katharine Graham
Published: 10/17/2017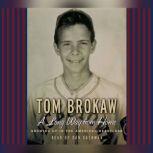 A Long Way From Home
by
Tom Brokaw
Reflections on America and the American experience as he has lived and observed it, by the bestselling author of The Greatest Generation. In this beautiful memoir, Tom Brokaw writes of America and of the American experience. From his parents'...
Narrator: Dan Cashman,Tom Brokaw
Published: 07/12/2002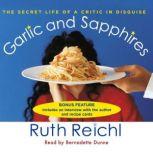 Garlic and Sapphires
by
Ruth Reichl
GARLIC AND SAPPHIRES is Ruth Reichl's riotous account of the many disguises she employs to dine anonymously. There is her stint as Molly Hollis, a frumpy blond with manicured nails and an off-beige Armani suit that Ruth takes on when reviewing Le Ci...
Narrator: Bernadette Dunne,Ruth Reichl
Published: 04/19/2005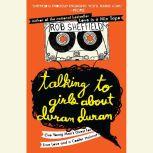 Talking to Girls About Duran Duran
by
Rob Sheffield
The author of the national bestseller Love is a Mix Tape returns, with a different-but equally personal and equally universal- pin on music as memory."No rock critic-living or dead, American or otherwise-has ever written about pop music with the evo...
Narrator: Scott Sheppard
Published: 07/15/2010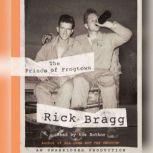 The Prince of Frogtown
by
Rick Bragg
In this final volume of the beloved American saga that began with All Over but the Shoutin' and continued with Ava's Man, Rick Bragg closes his circle of family stories with an unforgettable tale about fathers and sons inspired by his ow...
Narrator: Rick Bragg
Published: 05/06/2008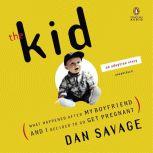 The Kid
by
Dan Savage
Dan Savage's nationally syndicated sex advice column, "Savage Love," enrages and excites more than four million people each week. In The Kid, Savage tells a no-holds-barred, high-energy story of an ordinary American couple who wants to have a baby. ...
Narrator: Dan Savage
Published: 07/11/2013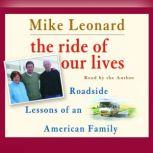 The Ride of Our Lives
by
Mike Leonard
Mike Leonard is a lucky man. It's not everyone who gets parents like Jack and Marge. At eighty-seven, Jack is a pathological optimist with an inexhaustible gift of gab. Marge, Jack's bride of sixty years, though cut from the same rough b...
Narrator: Mike Leonard
Published: 04/18/2006

{"id":"321488","ean":"9780739369470","abr":"Unabridged","title":"A Bold Fresh Piece of Humanity","subtitle":"","author":"Bill O'Reilly","rating_average":"4.00","narrator":"Bill O'Reilly","ubr_id":"321488","abr_id":"0","ubr_price":"17.50","abr_price":"0.00","ubr_memprice":"11.38","abr_memprice":"0.00","ubr_narrator":"Bill O'Reilly","abr_narrator":"","ubr_length":"Unabridged: 7 hr","abr_length":"Abridged: "}