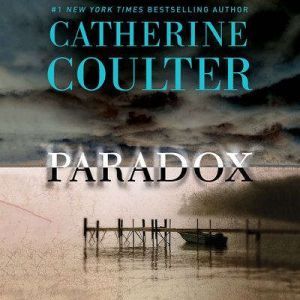 For those readers who enjoy the genre of murder/mystery, the latest work by author Catherine Coulter, Paradox, is just the right choice for your next read. She writes her novels in series form, always leaving just enough suspense at the conclusion to warrant another book.
For FBI agents Sherlock and Savage find themselves on the kill list of an escaped mental patient. The FBI pair, who are also husband and wife, have caught many criminals and have solved many cases, but it is a game changer when their own lives are at stake. As they were sleeping in their rural Maryland home one night, Sherlock heard a noise coming from their five year old son's room. She raced in to catch an intruder hovering over the boy, holding a knife. He escaped when she pursued him. Thus, they knew they were now on the "kill" list. And they had no intention of letting that happen.
In the same area, Chief Ty Christie observed a murder from her deck, overlooking the local lake where she lived. She saw an altercation, then a body being pushed out of the boat into the lake. Chief Christie immediately has the lake dragged to locate the body she observed being murdered. And the divers did find the freshly murdered body, but also found many other bones. They had found the dumping site used by the escaped mental patient. They knew his name, but finding him would be a certain challenge. So, Sherlock and Savich were called in to help, not knowing how connected they would be to the investigation. They were also going to request the help of Agent Porto, an old friend of Savich.. The bones were found in close proximity to an old mansion that was known to be haunted. It had stood empty for years, but they found one bedroom that was fully furnished and had been recently lived in. At one point Savich had a "premonition" and followed it upstairs where he found his old friend Agent Porto, who has been locked in a closet and left to die. The team is shocked…
…I guess Agent Porto will not be assisting in finding the killer.
Paradox is the twenty-second in the series of novels by author Coulter. It is a fast paced mystery with twists and turns that the reader will not see coming. It is definitely a race with a psycho killer who would like nothing more than adding Sherlock and Savich bones to his collection.
Get your digital audio copy today!!!