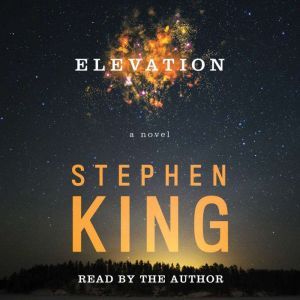 In a surprising variation from mystery and gore, author Stephen King presents a poignant novel about what can be the best in people. Of course, King cannot help himself in adding just a bit of supernatural to enrich the story of tolerance and rising above the frey.
Elevation is set in King's iconic town of Castle Rock, as have many of his stories emanated from. There are a few odd things about his main character, Scott Carey but one really mysterious one is that it does not matter what he eats, or what he wears, he always weighs the same.
The audio version seems best to many readers, since Stephen King himself narrates the story. Nobody would know how to project the story better than author King.
Unlikely alliances are made as local battles ensue in the community. Some call Elevation the feel good novella of the year. And with the audio version, you get a bonus story called Laurie. King also reads the bonus story, which by itself is not fantastic, but it does mesh with Elevation, and it is free. The ending of Elevation is mesmerizing with a kind of emotional finality.
Get your digital audio copy today!!