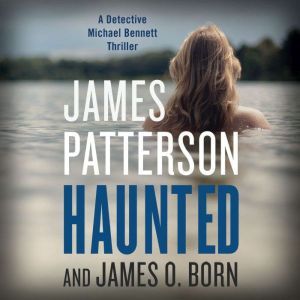 In this latest edition of the Detective Michael Bennett saga, James Patterson, in collaboration with James O. Born, presents a very satisfying, yet disturbing, novel following one of New York City's premier investigators. Michael Bennett and his family have planned a much needed get away, and what better place than a small town in the heart of Maine. Bennett had been pushed to his limits by a series of several crisis situations, so a vacation seemed like a perfect remedy.
Once the Bennett family gets settled in for their hard earned vacation, almost immediately Michael was approached by the local authorities, asking if he could help them stop an evil perpetrator from destroying their population of children. The challenge for this street-wise investigator is that the existing evil in the town is like a ghost…….not easily found……or it might be next door. Once Detective Bennett gets involved in the case, the evil not only threatens law enforcement, the towns people, but also Bennett's own beloved family.
A young "earthy" girl who has nobody to support her ends up being a partner, of sorts, in the solving of this mystery. The girl is haunted by what she knows, and it is a race against time before others will be statistics. What seemed like the idyllic small town in which to decompress became anything but for the Bennett family.
Get your digital audio copy today!!!