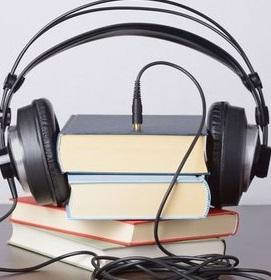 Reading and books can have positive impacts on your life. In fact, when you download books on audio your quality of life can improve significantly. Whether you are an avid reader or are just learning how fascinating books are, audiobooks are the perfect way to consume as many books as you can! Here are 5 ways in which audiobooks can improve your life!
1. Enhance Your Education
Reading is power and power is knowledge. Knowledge and education is everything, which is why it is important to read and learn as much as you possibly can.
2. Increase Your Productivity
The time that you previously would have spent on less-productive tasks, such as sitting in traffic, riding your bike, etc. can now be used to enjoy an audiobook and increase your education. These opportunities provide you with the ability to enjoy a book while performing another necessary task. You'll find that you are more productive and don't mind commuting to work anymore!
3. Breeze Through Difficult Subjects
Books that once seemed boring are now exciting, as you can listen to a talented narrator bring the story to life. You no longer have the excuse of avoiding difficult books, because audiobooks make difficult books easier to comprehend.
4. Increase Your Reading Speed
If you consider yourself to be a slow reader or not a reader at all, you can still enjoy audiobooks. Most audiobooks allow you to breeze through more books in the same amount of time. Some audiobooks even allow you to speed up the pace at which the narrator is talking, allowing you to get through even more books.
5. Affordable
Audiobooks are substantially more affordable than print books, allowing you to purchase even more. Different platforms offer monthly memberships which discount the price of the audiobooks even more. Audiobooks make it so that you can enjoy reading without breaking your budget!
At Audiobooks Now you are able to download books on audio that you can enjoy just about anywhere! With a wide selection of popular books, new releases and so much more, you can find the book that you are looking for at an affordable price! Check out the selection of audiobooks available today!