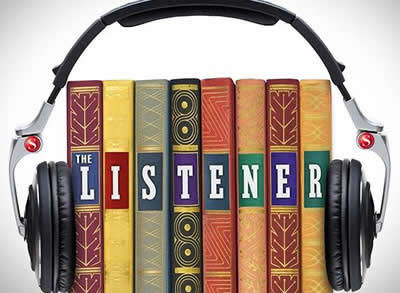 Downloading audiobooks onto smartphones and tablets has revolutionized the way we consume books. Audiobooks make it possible for us to breeze through more books, especially when finding the time to sit down and read a traditional book is increasingly hard to do. Because audiobooks allow you to listen to books while doing other things, audiobooks are a great way to sneak in a great read. Here are 5 reasons why audiobooks are great.
1. Listen Anywhere
Audiobooks allow you to listen to your favorite authors while your eyes are preoccupied, but your mind is free! Whether you are driving, doing yard work, or at the gym, you are able to listen to your favorite books without having to sacrifice your full attention.
2. Enjoy More Books
Because you are able to listen to books nearly all the time, you are then able to enjoy more books than you would normally be able to. Additionally, audiobooks don't take as much time to listen to as they would take the average reader to read, which is another reason as to why you are able to enjoy and discover more books with audiobooks.
3. Master Storytellers Bring Books to Life
When you listen to books read by their authors or even masterful storytellers, the book takes on a whole new dimension. For some, it can be easier to fully immerse themselves in a story when they hear the voice of the characters coming to life. Non-fiction books can be easier to understand with a narrator emphasizing important points through inflections in their voice.
4. Speed Through Books
When listening to audiobooks, you have the ability to speed up or slow down the pace. This is a nice feature to have at your fingertips, especially when the narrator is going at a pace that is too slow or too fast for your liking.
5. Improve Your Vocabulary
When you read along while listening to an audiobook, you can improve your vocabulary. Reading along allows you to learn how to correctly pronounce various words that you wouldn't know how to otherwise. Additionally, when you are reading along, you can pause the audiobook to look up definitions of words that you aren't familiar with.
Downloading audiobooks to add to your collection is a great way to experience new books and broaden your horizon. Audiobooks are great for families, adults, teens, and kids to get involved and fall in love with reading and books!