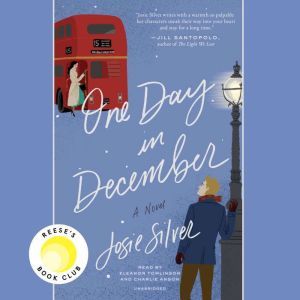 We all wonder if some things are true or have validity. One such query is…..does love at first sight actually exist? Author, Josie Silver has written a charming romance novel that describes the story of two people whose eyes meet through the fogged window of a bus in London. For some unknown reason, it affected both of them and was a moment they would both remember.
Laurie was not looking for love……she was just riding a bus to her destination, but in one brief encounter, she sees Jack through the bus window, and he sees her. They truly connect for a brief moment, then the bus moves on. Laurie finds herself constantly looking for Jack at bus stops and cafés. It would be a whole year, then her friend Sarah introduces her new boyfriend to Laurie…….you guessed it……it was Jack from the bus stop a year prior. They both repeat their attracted look and the saga begins.
Josie Silver has written a book that readers describe as addictive and hard to put down. It describes the next ten years of the three characters and their friendships, their heartbreaks, those missed opportunities, and their undeniable connection. The readers seem to root for the couple to overcome all the odds against them to find true love as a couple.
One Day in December was charming, complex and romantic. Laurie and Jack are perfectly flawed and the kind of well written characters that feel like friends you want to shake and yell at for not being honest about their feelings. Every romantic needs this book in their life".
Get your digital audio copy today!!!