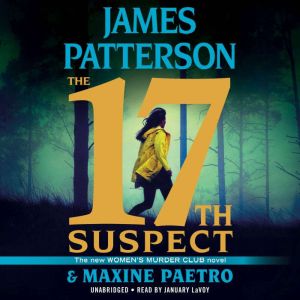 Has something gone terribly wrong within the San Francisco Police Department itself? That is what Sergeant Lindsey Boxer is beginning to suspect as she investigates another methodical, but unpredictable murder. Once again, she gets too wrapped up into the current murder case, developing nasty medical symptoms and taking her queries outside of her jurisdiction, which is not sanctioned by her department. The Women's Murder Club urges her to not get so personally involved in the case. With more lives at stake, she does not have the luxury of heeding their advice…….she must follow leads wherever they may take her.
The main characters, Yuki Castellano, and Boxer are racing against time to try to bring a murderer to justice. The homeless population is in extreme danger. Could their desperate situation have anything to do with the murders? That is what Boxer is trying to determine, so that the case can be successfully prosecuted by Yuki. Again, Lindsay's Murder Club friends beg her to just let it go. But, they already know that doing so is not in her nature.
Get your digital audio copy today!!