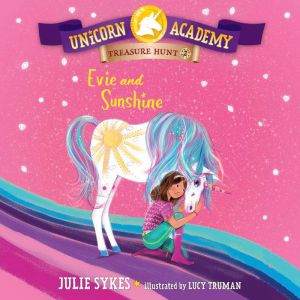 List: $11.00

| Sale: $7.92
Club: $5.50
Unicorn Academy Treasure Hunt #2: Evie and Sunshine
Format: Digital Audiobook Download
---
Synopsis
What could make Unicorn Island even more magical? Hidden treasure! Continue the magic in the next Unicorn Academy series, where students and their unicorn best friends race to find treasure!

Follow the clues, solve the riddles, and find the hidden treasure in this spin-off of the wildly popular Unicorn Academy series!

Evie is excited to search for hidden treasure with her unicorn, Sunshine. They make a great team, even if they are both a little clumsy. But then their accidents get stranger and more dangerous! Is it because of Sunshine's new magic? Or is someone trying to stop them from finding the treasure?