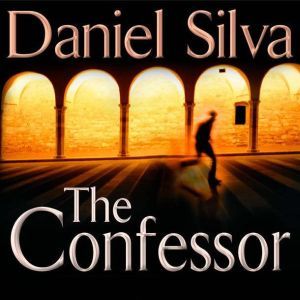 List: $19.95

| Sale: $14.37
The Confessor
Format: Digital Audiobook Download
---
Synopsis
From the author who "ranks among the best of the younger American spy novelists" (The Washington Post) comes a stunning thriller of ancient and modern betrayal.

Munich: The writer Benjamin Stern entered his flat to see a man standing there, leafing through his research, and said, "Who the hell are you?" In answer, the man shot him. As Stern lay dying, the gunman murmured a few words in Latin, then gathered the writer's papers and left.

Venice: The art restorer Gabriel Allon applied a dab of paint carefully to the Bellini, then saw the boy approaching, a piece of paper in his hand. It would be about Stern, he knew. They would want him to leave right away. With a sigh, the Mossad agent finished his work, then began to pack his brushes.

Vatican City: The pope known as Paul VII—"Pope Accidental," to his detractors—paced in his garden, thinking about the things he knew and the enemies he would make. He believed he understood why God had chosen him for this job, but the road in front of him was hard and exceedingly perilous. If he succeeded, he would revolutionize the Church. If not, he might very well destroy it—and himself.

In the weeks to come, the journeys of all these men will come together, following a trail of long-buried secrets and unthinkable deeds, leaving each one forever changed. Intrigue will dominate their lives and death stalk their paths, all of them in the shadow of the Confessor.

Filled with rich characters, remarkable prose, and an intricately woven plot suffused with surprise and intensity, this is an uncommonly powerful work by a new master of the art.