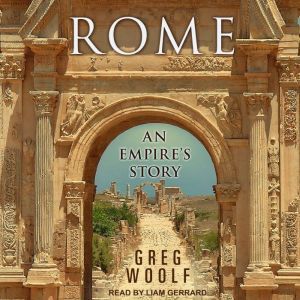 Synopsis
The very idea of empire was created in ancient Rome and even today traces of its monuments, literature, and institutions can be found across Europe, the Near East, and North Africa—and sometimes even further afield. In Rome, historian Greg Woolf expertly recounts how this mammoth empire was created, how it was sustained in crisis, and how it shaped the world of its rulers and subjects—a story spanning a millennium and a half of history. The personalities and events of Roman history have become part of the West's cultural lexicon, and Woolf provides brilliant retellings of each of these, from the war with Carthage to Octavian's victory over Cleopatra, from the height of territorial expansion under the emperors Trajan and Hadrian to the founding of Constantinople and the barbarian invasions which resulted in Rome's ultimate collapse. Throughout, Woolf carefully considers the conditions that made Rome's success possible and so durable, covering topics as diverse as ecology, slavery, and religion. Woolf also compares Rome to other ancient empires and to its many later imitators, bringing into vivid relief the Empire's most distinctive and enduring features. As Woolf demonstrates, nobody ever planned to create a state that would last more than a millennium and a half, yet Rome was able, in the end, to survive barbarian migrations, economic collapse and even the conflicts between a series of world religions that had grown up within its borders, in the process generating an image and a myth of empire that is apparently indestructible.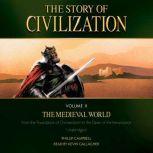 The Story of Civilization Volume 2: The Medieval World
by
Phillip Campbell
Children should not just read about history, they should live it. In The Story of Civilization author Phillip Campbell uses his historical expertise and storytelling ability together in tandem, to present history's greatest stories in a fresh and th...
Narrator: Kevin Gallagher
Published: 09/28/2017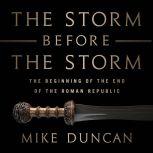 The Storm Before the Storm
by
Mike Duncan
NEW YORK TIMES BESTSELLER The creator of the award-winning podcast series The History of Rome and Revolutions brings to life the bloody battles, political machinations, and human drama that set the stage for the fall of the Roman Republic.The Roma...
Narrator: Mike Duncan
Published: 10/24/2017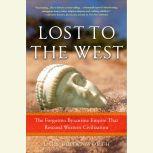 Lost to the West
by
Lars Brownworth
Filled with unforgettable stories of emperors, generals, and religious patriarchs, as well as fascinating glimpses into the life of the ordinary citizen, Lost to the West reveals how much we owe to the Byzantine Empire that was the equal of any i...
Narrator: Lars Brownworth
Published: 09/15/2009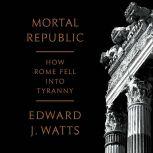 Mortal Republic
by
Edward J. Watts
A new history of the Roman Republic and its collapse In Mortal Republic, prize-winning historian Edward J. Watts offers a new history of the fall of the Roman Republic that explains why Rome exchanged freedom for autocracy. For centuries, even as R...
Narrator: Matt Kugler
Published: 11/06/2018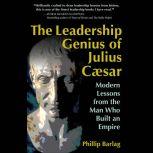 The Leadership Genius of Julius Caesar
by
Phillip Barlag
The Leadership Genius of Julius CaesarModern Lessons from the Man Who Built an Empire"Brilliantly crafted to draw leadership lessons from history, this is one of the finest leadership books I have read."—Doris Kearns Goodwin, bests...
Narrator: Joe Bronzi
Published: 10/17/2016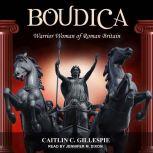 Boudica
by
Caitlin C. Gillespie
In AD 60/61, Rome almost lost the province of Britain to a woman. Boudica, wife of the client king Prasutagus, fomented a rebellion that proved catastrophic for Camulodunum (Colchester), Londinium (London), and Verulamium (St. Albans), destroyed par...
Narrator: Jennifer M. Dixon
Published: 10/23/2018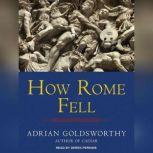 How Rome Fell
by
Adrian Goldsworthy
In AD 200, the Roman Empire seemed unassailable, its vast territory accounting for most of the known world. By the end of the fifth century, Roman rule had vanished in western Europe and much of northern Africa, and only a shrunken Eastern Empire re...
Narrator: Derek Perkins
Published: 12/30/2014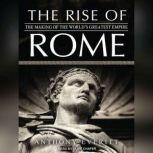 The Rise of Rome
by
Anthony Everitt
Emerging as a market town from a cluster of hill villages in the eighth and seventh centuries B.C., Rome grew to become the ancient world's preeminent power. Everitt fashions the story of Rome's rise to glory into an erudite book filled with last...
Narrator: Clive Chafer
Published: 09/17/2012

Ancient Rome
by
Simon Baker
This is the story of the greatest empire the world has ever known. Simon Baker charts the rise and fall of the world's first superpower, focusing on six momentous turning points that shaped Roman history. Welcome to Rome as you've never seen it befo...
Narrator: Chris MacDonnell
Published: 12/06/2016

{"id":"2405135","ean":"9781977388674","abr":"Unabridged","title":"Rome: An Empire's Story","subtitle":"An Empire's Story","author":"Greg Woolf","rating_average":"0","narrator":"Liam Gerrard","ubr_id":"2405135","abr_id":"0","ubr_price":"24.99","abr_price":"0.00","ubr_memprice":"14.99","abr_memprice":"0.00","ubr_narrator":"Liam Gerrard","abr_narrator":"","ubr_length":"Unabridged: 12 hr 6 min","abr_length":"Abridged: "}