Synopsis
 "How can the NCAA blithely wreck careers without regard to due process or common fairness? How can it act so ruthlessly to enforce rules that are so petty? Why won't anybody stand up to these outrageous violations of American values and American justice?"
 
In the four years since Joe Nocera asked those ques­tions in a controversial New York Times column, the National Collegiate Athletic Association has come under fire. Fans have begun to realize that the athletes involved in the two biggest college sports, men's bas­ketball and football, are little more than indentured servants. Millions of teenagers accept scholarships to chase their dreams of fame and fortune—at the price of absolute submission to the whims of an organiza­tion that puts their interests dead last.
 
For about 5 percent of top-division players, college ends with a golden ticket to the NFL or the NBA. But what about the overwhelming majority who never turn pro? They don't earn a dime from the estimated $13 billion generated annually by college sports—an ocean of cash that enriches schools, conferences, coaches, TV networks, and apparel companies . . . everyone except those who give their blood and sweat to entertain the fans.
 
Indentured tells the dramatic story of a loose-knit group of rebels who decided to fight the hypocrisy of the NCAA, which blathers endlessly about the purity of its "student-athletes" while exploiting many of them: The ones who get injured and drop out be­cause their scholarships have been revoked. The ones who will neither graduate nor go pro. The ones who live in terror of accidentally violating some obscure rule in the four-hundred-page NCAA rulebook.
 
Joe Nocera and Ben Strauss take us into the inner circle of the NCAA's fiercest enemies. You'll meet, among others . . .
 
·Sonny Vaccaro, the charismatic sports marketer who convinced Nike to sign Michael Jordan. Dis­gusted by how the NCAA treated athletes, Vaccaro used his intimate knowledge of its secrets to blow the whistle in a major legal case.
·Ed O'Bannon, the former UCLA basketball star who realized, years after leaving college, that the NCAA was profiting from a video game using his image. His lawsuit led to an unprecedented antitrust ruling.
·Ramogi Huma, the founder of the National Col­lege Players Association, who dared to think that college players should have the same collective bargaining rights as other Americans.
·Andy Schwarz, the controversial economist who looked behind the façade of the NCAA and saw it for what it is: a cartel that violates our core values of free enterprise.
 
Indentured reveals how these and other renegades, working sometimes in concert and sometimes alone, are fighting for justice in the bare-knuckles world of college sports.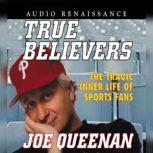 True Believers
by
Joe Queenan
Bestselling author Queenan explores the world of sports fans in an attempt to understand the inexplicable: What does anyone get out of it?For Yankee, Cowboy, and Laker fans the answer is fairly clear: the return on investment is relatively high. But...
Narrator: Joe Queenan
Published: 06/03/2003

The Heritage
by
Howard Bryant
Following in the footsteps of Robeson, Ali, Robinson and others, today's Black athletes re-engage with social issues and the meaning of American patriotismIt used to be that politics and sports were as separate from one another as church and state. ...
Narrator: Ronnie Butler
Published: 05/08/2018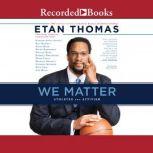 We Matter
by
Etan Thomas
Featuring interviews by former NBA player Etan Thomas with over fifty athletes, executives, media figures, and more--and interwoven with essays and critiques by Thomas--We Matter shares the personal tales and opinions of Kareem Abdul-Jabbar, Bill Ru...
Narrator: Julian Thomas
Published: 03/06/2018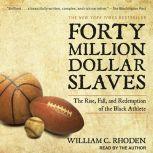 Forty Million Dollar Slaves
by
William C. Rhoden
From Jackie Robinson to Muhammad Ali and Arthur Ashe, African American athletes have been at the center of modern culture, their on-the-field heroics admired and stratospheric earnings envied. But for all their money, fame, and achievement, says for...
Narrator: William C. Rhoden
Published: 10/03/2017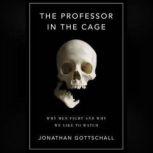 The Professor in the Cage
by
Jonathan Gottschall
When a mixed martial arts (MMA) gym moves in across the street from his office, Jonathan Gottschall sees a challenge, and an opportunity. Pushing forty, out of shape, and disenchanted with his job as an adjunct English professor, part of him yearns ...
Narrator: Quincy Dunn-Baker
Published: 04/14/2015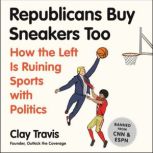 Republicans Buy Sneakers Too
by
Clay Travis
Sports media superstar Clay Travis wants to save sports from the social justice warriors seeking to turn them into another political battleground.Have you ever tuned into your favorite sports highlights show, only to find the talking heads yammerin...
Narrator: Clay Travis
Published: 09/25/2018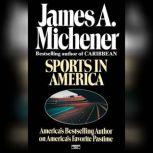 Sports in America
by
James A. Michener
Originally published in 1976, James A. Michener's explosive, spectacular Sports in America is a prescient examination of the crisis in American sports that is still unfolding to this day. Pro basketball players are banned for narcotics use, wh...
Narrator: Larry McKeever
Published: 09/08/2015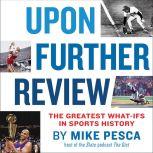 Upon Further Review
by
Mike Pesca
Now a New York Times bestseller!"Intriguing...thought provoking...delightful." --The Washington Post From Mike Pesca, host of the popular Slate podcast The Gist, comes the greatest sports minds imagining how the world would change if a play, trade...
Narrator: Mike Pesca
Published: 05/15/2018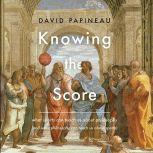 Knowing the Score
by
David Papineau
In Knowing the Score, philosopher David Papineau uses sports to illuminate some of modern philosophy's most perplexing questions. As Papineau demonstrates, the study of sports clarifies, challenges, and sometimes confuses crucial issues in philosop...
Narrator: Matt Amendt
Published: 07/11/2017

{"id":"1247036","ean":"9780698189669","abr":"Unabridged","title":"Indentured: The Inside Story of the Rebellion Against the NCAA","subtitle":"The Inside Story of the Rebellion Against the NCAA","author":"Joe Nocera","rating_average":"5","narrator":"Dominic Hoffman","ubr_id":"1247036","abr_id":"0","ubr_price":"25.00","abr_price":"0.00","ubr_memprice":"16.25","abr_memprice":"0.00","ubr_narrator":"Dominic Hoffman","abr_narrator":"","ubr_length":"Unabridged: 15 hr 8 min","abr_length":"Abridged: "}