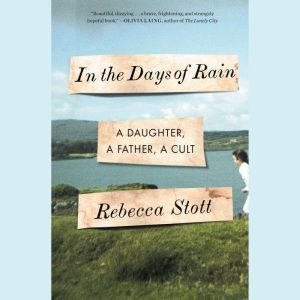 Synopsis
A father-daughter story that tells of the author's experience growing up in a separatist fundamentalist Christian cult, from the author of the national bestseller Ghostwalk

Rebecca Stott grew up in in Brighton, England, as a fourth-generation member of the Exclusive Brethren, a cult that believed the world is ruled by Satan. In this closed community, books that didn't conform to the sect's rules were banned, women were subservient to men and were made to dress modestly and cover their heads, and those who disobeyed the rules were punished and shamed. Yet Rebecca's father, Roger Stott, a high-ranking Brethren minister, was a man of contradictions: he preached that the Brethren should shun the outside world, yet he kept a radio in the trunk of his car and hid copies of Yeats and Shakespeare behind the Brethren ministries. Years later, when the Stotts broke with the Brethren after a scandal involving the cult's leader, Roger became an actor, filmmaker, and compulsive gambler who left the family penniless and ended up in jail.
 
A curious child, Rebecca spent her insular childhood asking questions about the world and trying to glean the answers from forbidden library books. Only when she was an adult and her father was dying of cancer did she begin to understand all that had occurred during those harrowing years. It was then that Roger Stott handed her the memoir he had begun writing about the period leading up to what he referred to as the traumatic "Nazi decade," the years in the 1960s in which he and other Brethren leaders enforced coercive codes of behavior that led to the breaking apart of families, the shunning of members, even suicides. Now he was trying to examine that time, and his complicity in it, and he asked Rebecca to write about it, to expose all that was kept hidden.
 
In the Days of Rain is Rebecca Stott's attempt to make sense of her childhood in the Exclusive Brethren, to understand her father's role in the cult and in the breaking apart of her family, and to come to be at peace with her relationship with a larger-than-life figure whose faults were matched by a passion for life, a thirst for knowledge, and a love of literature and beauty. A father-daughter story as well as a memoir of growing up in a closed-off community and then finding a way out of it, this is an inspiring and beautiful account of the bonds of family and the power of self-invention.

Praise for In the Days of Rain

"A marvelous, strange, terrifying book, somehow finding words both for the intensity of a childhood locked in a tyrannical secret world, and for the lifelong aftershocks of being liberated from it."—Francis Spufford, author of Golden Hill

"Writers are forged in strange fires, but none stranger than Rebecca Stott's. By rights, her memoir of her father and her early childhood inside a closed fundamentalist sect obsessed by the Rapture ought to be a horror story. But while the historian in her is merciless in exposing the cruelties and corruption involved, Rebecca the child also lights up the book, existing in a world of vivid play, dreams, even nightmares, so passionate and imaginative that it helps explain how she survived, and—even more miraculous—found the compassion and understanding to do justice to the story of her father and the painful family life he created."—Sarah Dunant, author of The Birth of Venus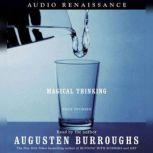 Magical Thinking
by
Augusten Burroughs
From the number-one bestselling author of Running with Scissors and Dry comes Augusten Burroughs's most eagerly anticipated collection yet: true stories that give voice to the thoughts that we all have but dare not mention.It begins with a Tang Inst...
Narrator: Augusten Burroughs
Published: 10/01/2004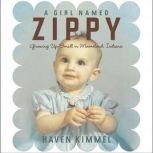 A Girl Named Zippy
by
Haven Kimmel
Laced with fine storytelling, sharp wit, dead-on observations, and moments of sheer joy, Haven Kimmel's straight-shooting portrait of her childhood gives us a heroine who is wonderfully sweet and sly as she navigates the quirky adult world that surr...
Narrator: Haven Kimmel
Published: 12/29/2006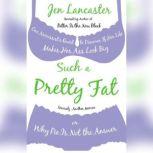 Such a Pretty Fat
by
Jen Lancaster
A NOTE FROM JEN LANCASTER:"To whom the fat rolls…I'm tired of books where a self-loathing heroine is teased to the point where she starves herself skinny in hopes of a fabulous new life. And I hate the message that women can't poss...
Narrator: Jamie Heinlein
Published: 05/12/2009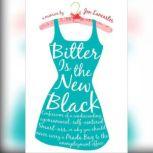 Bitter is the New Black
by
Jen Lancaster
Unabridged ? 11 hoursThis is the smart-mouthed, soul- searching story of a woman trying to figure out what happens next when she's gone from six figures to unemployment checks and she stops to reconsider some of the less-than-rosy attitudes and valu...
Narrator: Jamie Heinlein
Published: 05/12/2009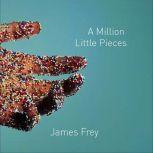 A Million Little Pieces
by
James Frey
A searing and controversial story of drug and alcohol abuse and rehabilitation, told with the charismatic energy of Kesey's One Flew Over the Cuckoo's Nest and the revelatory power of Burroughs' Junky.
Narrator: Oliver Wyman
Published: 04/14/2003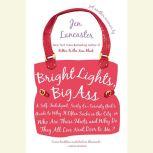 Bright Lights, Big Ass
by
Jen Lancaster
Unabridged ? 10 hoursJen Lancaster hates to burst your happy little bubble, but life in the big city isn't all it's cracked up to be. Contrary to what you see on TV and in the movies, most urbanites aren't party-hopping in slinky dresses and strappy...
Narrator: Jamie Heinlein
Published: 05/12/2009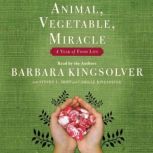 Animal, Vegetable, Miracle
by
Barbara Kingsolver
Hang on for the ride: with characteristic poetry and pluck, Barbara Kingsolver and her family sweep readers along on their journey away from the industrial-food pipeline to a rural life in which they vow to buy only food raised in their own neighbor...
Narrator: Steven L. Hopp
Published: 05/01/2007

Dry
by
Augusten Burroughs
From the New York Times Bestselling author of Running With Scissors comes the story of one man trying to out-drink his memories, outlast his demons, and outrun his past."I was addicted to "Bewitched" as a kid. I worshipped Darren Stevens the First. ...
Narrator: Augusten Burroughs
Published: 06/01/2003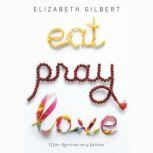 Eat, Pray, Love
by
Elizabeth Gilbert
It's 3 a.m. and Elizabeth Gilbert is sobbing on the bathroom floor. She's in her 30s, she has a husband, a house, they're trying for a baby - and she doesn't want any of it. A bitter divorce and a turbulent love affair later, she emerges battered...
Narrator: Elizabeth Gilbert
Published: 02/16/2006

{"id":"1733056","ean":"9781524775360","abr":"Unabridged","title":"In the Days of Rain: A Daughter, a Father, a Cult","subtitle":"A Daughter, a Father, a Cult","author":"Rebecca Stott","rating_average":"0.00","narrator":"Rebecca Stott","ubr_id":"1733056","abr_id":"0","ubr_price":"20.00","abr_price":"0.00","ubr_memprice":"13.00","abr_memprice":"0.00","ubr_narrator":"Rebecca Stott","abr_narrator":"","ubr_length":"Unabridged: 9 hr","abr_length":"Abridged: "}