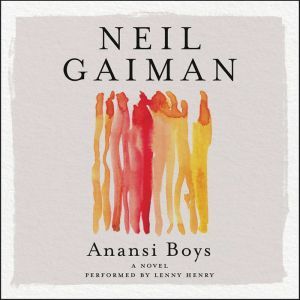 Synopsis
In this #1 New York Times bestseller, Neil Gaiman returns to the territory of his masterpiece, American Gods (soon to be a Starz Original Series) to once again probe the dark recesses of the soul.God is dead. Meet the kids.Fat Charlie Nancy's normal life ended the moment his father dropped dead on a Florida karaoke stage. Charlie didn't know his dad was a god. And he never knew he had a brother. Now brother Spider is on his doorstep—about to make Fat Charlie's life more interesting . . . and a lot more dangerous."Thrilling, spooky, and wondrous."—Denver Post "Awesomely inventive.… When you take the free-fall plunge into a Neil Gaiman book, anything can happen and anything invariably does."—Entertainment Weekly"Delightful, funny and affecting.... A tall tale to end all tall tales."—Washington Post Book World
A Fistful of Charms
by
Kim Harrison
The evil night things that prowl Cincinnati despise witch and bounty hunter Rachel Morgan. Her new reputation for the dark arts is turning human and undead heads alike with the intent to possess, bed, and kill her—not necessarily in that order...
Narrator: Marguerite Gavin
Published: 01/09/2008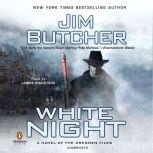 White Night
by
Jim Butcher
Wizard Harry Dresden must investigate his own flesh and blood when a series of killings strike Chicago's magic practitioners in this novel in the #1 New York Times bestselling series.Someone is targeting the members of the city's superna...
Narrator: James Marsters
Published: 04/30/2009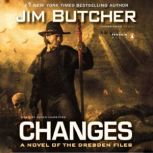 Changes
by
Jim Butcher
"A can't-miss entry in one of the best urban-fantasy series currently being published."—Booklist (starred review)As Chicago's only professional wizard, Harry Dresden has faced demons, vampires, werewolves, dark sorcerer...
Narrator: James Marsters
Published: 04/15/2010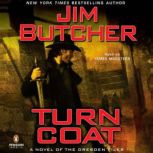 Turn Coat
by
Jim Butcher
Jim Butcher's breakthrough #1 New York Times bestseller starring Chicago's only professional wizard, Harry Dresden. When it comes to the magical ruling body known as the White Council, Harry is thought of as either a black sheep or ...
Narrator: James Marsters
Published: 04/30/2009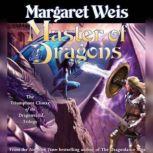 Master of Dragons
by
Margaret Weis
The third and concluding volume to Margaret Weis's spectacular Dragonvarld trilogy, Master of Dragons.They were twin brothers, the offspring of Dragon magic, one raised in court, the other in hiding. But, the link that exists between them will not b...
Narrator: Suzanne Toren
Published: 11/01/2005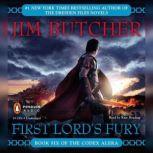 First Lord's Fury
by
Jim Butcher
In the final novel in #1 New York Times bestselling author Jim Butcher's acclaimed Codex Alera series, the people of Alera—who use their unique bond with the elementals of earth, air, fire, water, wood, and metal for protection—must face...
Narrator: Kate Reading
Published: 11/25/2009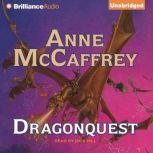 Dragonquest
by
Anne McCaffrey
Another Turn, and the deadly silver Threads began falling again. So the bold dragonriders took to the air once more and their magnificent flying dragons swirled and swooped, belching flames that destroyed the shimmering strands before they reach the...
Narrator: Dick Hill
Published: 10/25/2005

Making Money
by
Terry Pratchett
Postmaster general Moist von Lipwig, former arch-swindler and confidence man, has exceeded all expectations in running the Ankh-Morpork Post Office. So it's somewhat disconcerting when Lord Vetinari summons Moist to the palace and asks, "Tell me, M...
Narrator: Stephen Briggs
Published: 09/18/2007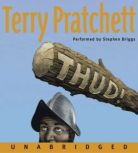 Thud!
by
Terry Pratchett
Commander Sam Vimes of the Ankh-Morpork City Watch will be damned if he lets anyone disturb his city's always tentative peace -- and that includes a rabble-rousing dwarf from the sticks who's been stirring up trouble on the eve of the anniversary o...
Narrator: Stephen Briggs
Published: 09/13/2005

About the Author
A self-described "feral child who was raised in libraries," Gaiman credits librarians with fostering a life-long love of reading: "I wouldn't be who I am without libraries. I was the sort of kid who devoured books, and my happiest times as a boy were when I persuaded my parents to drop me off in the local library on their way to work, and I spent the day there.

Gaiman began his writing career in England as a journalist. His first book was a Duran Duran biography that took him three months to write, and his second was a biography of Douglas Adams, Don't Panic: The Official Hitch Hiker's Guide to the Galaxy Companion. Gaiman describes his early writing: "I was very, very good at taking a voice that already existed and parodying or pastiching it." Violent Cases was the first of many collaborations with artist Dave McKean. This early graphic novel led to their series Black Orchid, published by DC Comics.

The groundbreaking series Sandman followed, collecting a large number of US awards in its 75 issue run, including nine Will Eisner Comic Industry Awards and three Harvey Awards. In 1991, Sandman became the first comic ever to receive a literary award, the 1991 World Fantasy Award for Best Short Story.

Neil Gaiman is credited with being one of the creators of modern comics, as well as an author whose work crosses genres and reaches audiences of all ages.

Neil Gaiman writes books for readers of all ages, including the following collections and picture books for young readers: M is for Magic (2007); Interworld (2007), co-authored with Michael Reaves; The Day I Swapped My Dad for Two Goldfish (1997); The Wolves in the Walls (2003); the Greenaway-shortlisted Crazy Hair (2009), illustrated by Dave McKean; The Dangerous Alphabet (2008), illustrated by Gris Grimly; Blueberry Girl (2009); and Instructions (2010), illustrated by Charles Vess.

Gaiman is the New York Times bestselling author of the novels Neverwhere (1995), Stardust (1999), the Hugo and Nebula Award-winning American Gods (2001), Anansi Boys (2005), and Good Omens (with Terry Pratchett, 1990), as well as the short story collections Smoke and Mirrors (1998) and Fragile Things (2006).

His first collection of short fiction, Smoke and Mirrors: Short Fictions and Illusions, was nominated for the UK's MacMillan Silver Pen Awards as the best short story collection of the year. Most recently, Gaiman was both a contributor to and co-editor with Al Sarrantonio of Stories (2010), and his own story in the volume, The Truth Is A Cave In The Black Mountains, has been nominated for a number of awards.

American Gods has been released in an expanded tenth anniversary edition, and there is an HBO series in the works.

Gaiman was the first author ever to win both the Newbery Medal and the Carnegie Medal with the same book. "Twenty-three years ago, we lived in a little Sussex town in a tall house across the lane from a graveyard. We didn't have a garden, and our 18-month-old son loved riding a tricycle. If he tried riding in the house he would have died because there were stairs everywhere, so every day I would take him down our precipitous stairs, and he would ride his little tricycle round and round the gravestones. As I watched him happily toddling I would think about how incredibly at home he looked. I thought that I could do something like The Jungle Book with that same equation of boy, orphaned, growing up somewhere else, but I could do it in a graveyard. I had that idea when I was 24 years old. I sat down and tried writing it and thought, "This is a really good idea, and this isn't very good writing. I'm not good enough for this yet, and I will put it off until I'm better."

The film adaptation of The Graveyard Book is in production.
AudiobooksNow review by Evan on 2007-12-05 22:17:09
Best Audiobook Ever. Lenny Henry rocks.
AudiobooksNow review by Lisa the Librarian on 2008-03-10 13:26:21
Lenny Henry is impressive in his vocal acrobatics with an ***ortment of male and female characters to portray. Even his neutral narrative voice has character, as the best narrators do. The text is humorous and insightful, certainly giving a few laughs outloud. I give it four stars because occasionally it drags while he sets up another thread of exposition or introduces characters late in the game. I don't find the ending entirely satisfactory, but I don't fault it greatly. Certainly worth a listen.
{"id":"170720","ean":"9780060889821","abr":"Unabridged","title":"Anansi Boys","subtitle":"","author":"Neil Gaiman","rating_average":"4.68","narrator":"Lenny Henry","ubr_id":"170720","abr_id":"0","ubr_price":"26.99","abr_price":"0.00","ubr_memprice":"16.19","abr_memprice":"0.00","ubr_narrator":"Lenny Henry","abr_narrator":"","ubr_length":"Unabridged: 10 hr 6 min","abr_length":"Abridged: "}