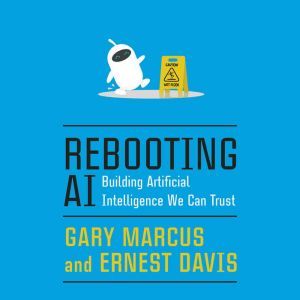 Synopsis
Two leaders in the field offer a compelling analysis of the current state of the art and reveal the steps we must take to achieve a truly robust artificial intelligence.

Despite the hype surrounding AI, creating an intelligence that rivals or exceeds human levels is far more complicated than we have been led to believe. Professors Gary Marcus and Ernest Davis have spent their careers at the forefront of AI research and have witnessed some of the greatest milestones in the field, but they argue that a computer beating a human in Jeopardy! does not signal that we are on the doorstep of fully autonomous cars or superintelligent machines. The achievements in the field thus far have occurred in closed systems with fixed sets of rules, and these approaches are too narrow to achieve genuine intelligence.

The real world, in contrast, is wildly complex and open-ended. How can we bridge this gap? What will the consequences be when we do? Taking inspiration from the human mind, Marcus and Davis explain what we need to advance AI to the next level, and suggest that if we are wise along the way, we won't need to worry about a future of machine overlords. If we focus on endowing machines with common sense and deep understanding, rather than simply focusing on statistical analysis and gatherine ever larger collections of data, we will be able to create an AI we can trust—in our homes, our cars, and our doctors' offices. Rebooting AI provides a lucid, clear-eyed assessment of the current science and offers an inspiring vision of how a new generation of AI can make our lives better.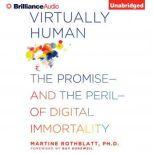 Virtually Human
by
Martine Rothblatt, Ph.D.
Virtually Human explores what the not-too-distant future will look like when cyberconsciousness—simulation of the human brain via software and computer technology—becomes part of our daily lives. Meet Bina48, the world's most sentient ro...
Narrator: Jeff Cummings
Published: 09/09/2014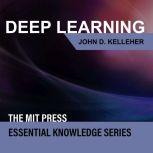 Deep Learning
by
John D. Kelleher
Deep learning is an artificial intelligence technology that enables computer vision, speech recognition in mobile phones, machine translation, AI games, driverless cars, and other applications. When we use consumer products from Google, Microsoft, F...
Narrator: Joel Richards
Published: 09/10/2019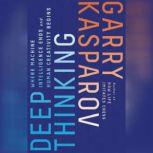 Deep Thinking
by
Garry Kasparov
Garry Kasparov's 1997 chess match against the IBM supercomputer Deep Blue was a watershed moment in the history of technology. It was the dawn of a new era in artificial intelligence: a machine capable of beating the reigning human champion at this...
Narrator: Bob Brown
Published: 05/02/2017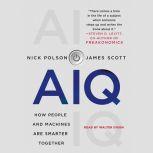 AIQ
by
Nick Polson
"There comes a time in the life of a subject when someone steps up and writes the book about it. AIQ explores the fascinating history of the ideas that drive this technology of the future and demystifies the core concepts behind it; the result is a ...
Narrator: Nick Polson
Published: 05/15/2018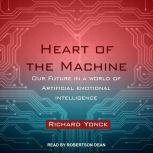 Heart of the Machine
by
Richard Yonck
Imagine a robotic stuffed animal that can read and respond to a child's emotional state or a commercial that can change based on a customer's facial expression. Heart of the Machine explores the next giant step in the relationship between humans and...
Narrator: Robertson Dean
Published: 03/14/2017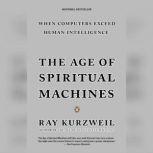 The Age of Spiritual Machines
by
Ray Kurzweil
Ray Kurzweil is the inventor of the most innovative and compelling technology of our era, an international authority on artificial intelligence, and one of our greatest living visionaries. Now he offers a framework for envisioning the twenty-first c...
Narrator: Alan Sklar
Published: 12/28/1998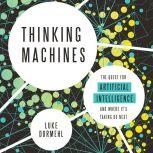 Thinking Machines
by
Luke Dormehl
When most of us think about Artificial Intelligence, our minds go straight to cyborgs, robots, and sci-fi thrillers where machines take over the world. But the truth is that Artificial Intelligence is already among us. It exists in our smartphones, ...
Narrator: Gus Brown
Published: 03/07/2017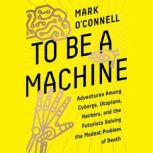 To Be a Machine
by
Mark O'Connell
"This gonzo-journalistic exploration of the Silicon Valley techno-utopians' pursuit of escaping mortality is a breezy romp full of colorful characters." —New York Times Book Review (Editor's Choice)Transhumanism is a movement...
Narrator: James Garnon
Published: 02/28/2017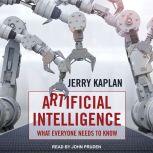 Artificial Intelligence
by
Jerry Kaplan
Artificial Intelligence is likely to greatly increase our aggregate wealth, but it will also upend our labor markets, reshuffle our social order, and strain our private and public institutions. Eventually it may alter how we see our place in the uni...
Narrator: John Pruden
Published: 05/23/2017

{"id":"3358361","ean":"9780593153529","abr":"Unabridged","title":"Rebooting AI: Building Artificial Intelligence We Can Trust","subtitle":"Building Artificial Intelligence We Can Trust","author":"Gary Marcus","rating_average":"4.5","narrator":"Kaleo Griffith","ubr_id":"3358361","abr_id":"0","ubr_price":"17.50","abr_price":"0.00","ubr_memprice":"11.38","abr_memprice":"0.00","ubr_narrator":"Kaleo Griffith","abr_narrator":"","ubr_length":"Unabridged: 7 hr 10 min","abr_length":"Abridged: "}