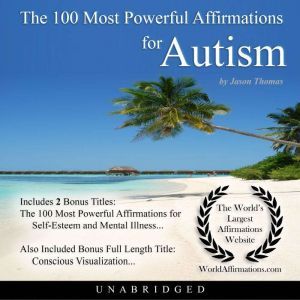 Synopsis
You will not achieve fulfillment and happiness until YOU become the architect of your own reality. Imagine that with a few moments each day, you could begin the powerful transformation toward complete control of your own life and well being through positive affirmation. Because you can. You will be able to release all fear and doubt simply because you know that you can. Utilize this simple, proven technique to regain the lost comforts of joy, love, and fulfillment in your life. You have the ability to unlock your full inner-potential and achieve your ultimate goals. This is the age-old secret of the financial elite, world class scholars, and Olympic champions. For example, when you watch the Olympics, you'll find one consistency in all of the champions. Each one closes their eyes for a moment and clearly affirms & visualizes themselves completing the event flawlessly just before starting. Then they win gold medals and become champions. That's merely one example of how the real power of affirmation can elevate you above any of life's challenges. Life is too short to be exhausted on thousands of everyday anxieties and fears. Sadly, the average person will get to the end of their life and realize that more than half of it was spent struggling with these kind of problems. Because they didn't know what to do, many of these people never found any satisfaction in life. You can and will become bigger than those struggles by enhancing the energy that already flows within you. Too often people are held hostage and limited by a cycle of negative thinking and pessimism. This kind of thinking creates a streak of what many choose to call, "bad luck". I have good news for you. There is no such thing as "bad luck". This phenomenon is merely a cycle of negative affirmation that must be broken and mended with a fresh regimen of positive affirmation and vision. By repeating and remembering these affirmations in times of difficulty, we transform our rigid affirmations of defeat and intimidation into warm, confident manifestations of the world as we choose it to be. Get what you want and desire from the world like millions of others around the globe using affirmations. You already possess the power to assert your own perceptions and transform your thoughts and desires into reality. By using positive affirmations daily, you will unlock that natural potential inside of you. Remember, anything you think or say is an affirmation. Your everyday negative thoughts are powerfully damaging affirmations that can do grievous harm to your precious well-being. You must learn to let them go now. By keeping a cycle of positive affirmations in your mind, you leave no available room for the old cycle of negative affirmations to repeat and take effect. As you transform your stream of consciousness into a positive way of thinking, your life will be wildly enriched and transformed by positive affirmations becoming the truth that you demanded them to be. If you want to see positive change now, you'll find the quickest path to fulfillment with positive affirmation and visualization. There is no time to spend on loss, negativity, and defeat when you can be achieving tangible, historically proven results with minimum time and effort invested. There is no limit to changes that can be made through the power of creating truth with affirmation. Read This Book To Change Your Life Today!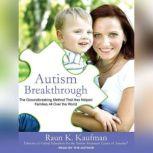 Autism Breakthrough
by
Raun K. Kaufman
As a boy, Raun Kaufman was diagnosed by multiple experts as severely autistic, with an IQ below 30, and destined to spend his life in an institution. Years later, Raun graduated with a degree in biomedical ethics from Brown University and has become...
Narrator: Raun K. Kaufman
Published: 07/15/2014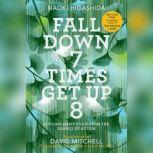 Fall Down 7 Times Get Up 8
by
Naoki Higashida
From the author of the bestselling The Reason I Jump, an extraordinary self-portrait of a young adult with autism"Essential reading for parents and teachers of those with autism who remain nonverbal."—Temple Grandin Naoki Higashida...
Narrator: KA Yoshida
Published: 07/11/2017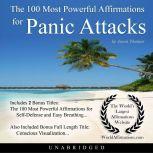 The 100 Most Powerful Affirmations for Panic Attacks
by
Jason Thomas
You will not achieve fulfillment and happiness until YOU become the architect of your own reality. Imagine that with a few moments each day, you could begin the powerful transformation toward complete control of your own life and well being through ...
Narrator: Amanda Davis & David Spector
Published: 03/30/2018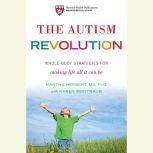 The Autism Revolution
by
Dr. Martha Herbert
Move beyond conventional thinking about autism. . . .   After years of treating patients and analyzing scientific data, prominent Harvard researcher and clinician Dr. Martha Herbert offers a revolutionary new view of autism and a transformative...
Narrator: Denice Stradling
Published: 03/27/2012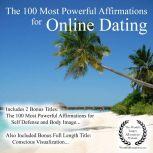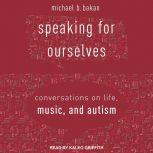 Speaking for Ourselves
by
Michael B. Bakan
Since the advent of autism as a diagnosed condition in the 1940s, the importance of music in the lives of autistic people has been widely observed and studied. Articles on musical savants, extraordinary feats of musical memory, unusually high rates ...
Narrator: Kaleo Griffith
Published: 08/21/2018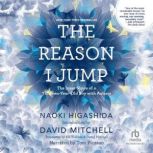 The Reason I Jump
by
Naoki Higashida
You've never read a book like The Reason I Jump. Written by Naoki Higashida, a very smart, very self-aware, and very charming thirteen-year-old boy with autism, it is a one-of-a-kind memoir that demonstrates how an autistic mind thinks, feels,...
Narrator: Tom Picasso
Published: 01/15/2014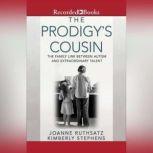 The Prodigy's Cousin
by
Joanne Ruthsatz
Research scholar Joanne Ruthsatz here teams with psychology professor Kimberly Stephens to deliver an eye-opening investigation of the link between child prodigies and autism. Finding that prodigies possess the strengths of autism, but not its defic...
Narrator: Christina Moore
Published: 03/01/2016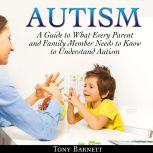 {"id":"2150576","ean":"9781518998126","abr":"Unabridged","title":"The 100 Most Powerful Affirmations for Autism","subtitle":"","author":"Jason Thomas","rating_average":"0","narrator":"Amanda Davis & David Spector","ubr_id":"2150576","abr_id":"0","ubr_price":"9.99","abr_price":"0.00","ubr_memprice":"5.99","abr_memprice":"0.00","ubr_narrator":"Amanda Davis & David Spector","abr_narrator":"","ubr_length":"Unabridged: 2 hr 9 min","abr_length":"Abridged: "}