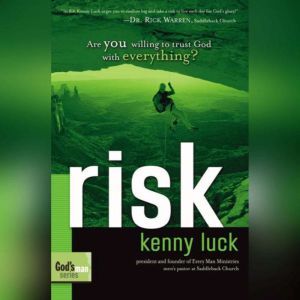 List: $14.98

| Sale: $10.49
Risk


God's Man Series

Format: Digital Audiobook Download
---
Synopsis
Predictability. Control. Safety. Comfort.
Jesus challenges God's man to throw all those words out the window. Because, when it comes to your faith, all the energy spent eliminating risk from your life actually becomes a barrier to progress in your spiritual journey.
Jesus said, "If you try to keep your life for yourself you will lose it. But if you give up your life for my sake…you will find true life" (Mark 8:35). There really is no such thing as the "safe life" when you are committed to Christ–when you seek to become God's man. Instead, Jesus personally challenges you to bet your life totally on him.
Risk is for men who are ready to go to the next level in their faith–and ready to say goodbye to playing it safe when it comes to radically trusting their Savior.