Synopsis
Touchstone Reading Group Guide The Queen's Fool 1. What kind of tone does the novel's opening scene instantly set, and what does it tell us up front about Hannah's and Elizabeth's characters? If you've read other fictional accounts of Elizabeth's life, how does this portrayal of her compare? 2. In public, Hannah plays the fool to Mary's queen, but in private their bond is more intimate. Why is the relationship valuable to each of them, both personally and politically? How is Hannah's connection to Elizabeth different? 3. Hannah is smitten with Robert Dudley from the moment she spots him in her doorway, an angel at his shoulder. How would you describe the bond that develops between them -- and how does it change over time? 4. What are the advantages and disadvantages of being the queen's fool instead of a normal courtier? 5. Haunted by the Spanish Inquisition, Hannah describes her Judaism as "some sickness that we pass on," claiming that Jews are condemned to "a lifetime of fear, not Chosen so much as cursed." How do her feelings toward her faith change over the course of the story and why? 6. In the grip of her Sight, Hannah delivers this prophecy: "There will be a child, but no child. There will be a king but no king. There will be a virgin queen all-forgotten. There will be a queen but no virgin....[Dudley] will die, beloved by a queen, safe in his bed." Ultimately, how does history unravel her cryptic prediction? 7. As Mary's marriage falters and her unhappiness grows, she becomes increasingly obsessed with restoring the glory of the Catholic Church through the fires of an English inquisition. Given that Hannah's own mother was killed in just such a fire, how is she able to justify Mary's bloody reign? Did you sympathize with her unswerving loyalty? 8. What changes in both Hannah and Daniel allow their initially contentious relationship to blossom into love? Did you agree with Hannah's decision to leave him when she discovers another woman has borne his child? 9. How does King Henry VIII's dishonorable treatment of Catherine of Aragon continue to affect England even years after their deaths? Why is Mary driven to convert all of England back to Catholicism? 10. Poised to burn books that could condemn her and her father as heretics, Hannah stays her hand, explaining, "If I burned them I was no better than the Inquisition which had killed my mother. If I burned them, I became as one of those who think that ideas are dangerous and should be destroyed." What would you have done in her place? In a world where knowledge was very dangerous, how does Hannah's Sight make her both powerful and vulnerable? 11. What is your estimation of Dudley's character? Do you think he is a true friend to Hannah? 12. Why does Hannah cling to the boyish dress of the fool for so long? Why is she so afraid to become a woman, and what finally inspires her transformation? 13. At the end of her life, Mary finds herself in the place she has most feared: She is a forgotten queen, cast aside by her husband and her people, overthrown in their hearts by a Boleyn girl, just as her mother was. Do you think that this end was her destiny? Are there other paths she might have chosen that would have led her to a long and happy reign? 14. If you're familiar with Elizabeth's history, discuss how the events in this novel foreshadow both what is to come in her reign as queen and in her relationship with Robert Dudley.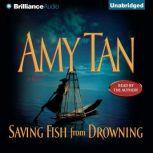 Saving Fish from Drowning
by
Amy Tan
A pious man explained to his followers: "It is evil to take lives and noble to save them. Each day I pledge to save a hundred lives. I drop my net in the lake and scoop out a hundred fishes. I place the fishes on the bank, where they flop and ...
Narrator: Amy Tan
Published: 10/18/2005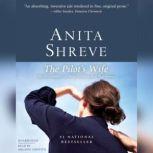 The Pilot's Wife
by
Anita Shreve
Anita Shreve's hauntingly beautiful #1 bestseller and Oprah's Book Club selection about tragedy, grief, betrayal, and the 'impossibility of knowing another person.'As a pilot's wife, Kathryn has learned to expect both intense exhilaration and long ...
Narrator: Melanie Griffith
Published: 10/01/2013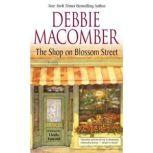 The Shop on Blossom Street
by
Debbie Macomber
Four lives knit together…There's a little shop on Blossom Street in Seattle called A Good Yarn. You go there to buy knitting supplies and patterns -- and now it's offering a knitting class. The first lesson: how to knit a baby blanket.For own...
Narrator: Linda Edmond
Published: 11/23/2004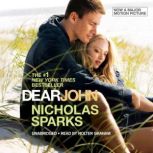 Dear John
by
Nicholas Sparks
FROM THE #1 NEW YORK TIMES BESTSELLING AUTHORAn angry rebel, John dropped out of school and enlisted in the Army, not knowing what else to do with his life--until he meets the girl of his dreams, Savannah. Their mutual attraction quickly grows into...
Narrator: Holter Graham
Published: 10/30/2006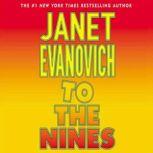 To the Nines
by
Janet Evanovich
The #1 New York Times Bestselling AuthorA Stephanie Plum NovelJanet Evanovich's novels are the hottest bestsellers in America!# 1 New York Times# 1 Wall Street Journal#1 Los Angeles Times#1 Entertainment Weekly#1 Publishers WeeklyStephanie Plum's go...
Narrator: Lorelei King
Published: 06/01/2003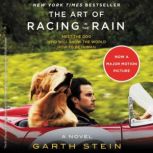 The Art of Racing in the Rain
by
Garth Stein
Enzo knows he is different from other dogs: a philosopher with a nearly human soul (and an obsession with opposable thumbs), he has educated himself by watching television extensively, and by listening very closely to the words of his master, Denny...
Narrator: Christopher Evan Welch
Published: 05/13/2008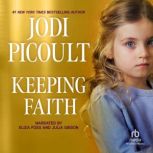 Keeping Faith
by
Jodi Picoult
Fans of Picoult's fluent and absorbing storytelling will welcome her new novel, which, like Harvesting the Heart, explores family dynamics and the intricacies of motherhood, and concludes, as did The Pact, with tense courtroom drama. In the small to...
Narrator: Eliza Foss
Published: 09/25/2006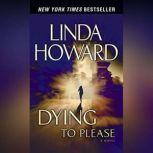 Dying to Please
by
Linda Howard
Loyal. Beautiful. Professional. Impeccably organized. Potentially lethal. Sarah Stevens is a woman with many distinct qualities. First and foremost a butler par excellence, skilled at running large households smoothly and efficiently, she is also a ...
Narrator: Susan Ericksen
Published: 09/14/2004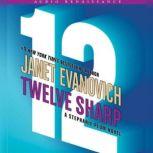 Twelve Sharp
by
Janet Evanovich
Welcome to Trenton, New Jersey, where bounty hunter Stephanie Plum's life is about to implode in Janet Evanovich's wildest, hottest novel yet!FIRST A STRANGER APPEARSWhile chasing down the usual cast of miscreants and weirdos Stephanie discovers tha...
Narrator: Lorelei King
Published: 06/20/2006

{"id":"437260","ean":"9781442342361","abr":"Unabridged","title":"Queen's Fool","subtitle":"","author":"Philippa Gregory","rating_average":"4.53","narrator":"Bianca Amato","ubr_id":"437260","abr_id":"0","ubr_price":"39.95","abr_price":"0.00","ubr_memprice":"23.97","abr_memprice":"0.00","ubr_narrator":"Bianca Amato","abr_narrator":"","ubr_length":"Unabridged: 20 hr 30 min","abr_length":"Abridged: "}